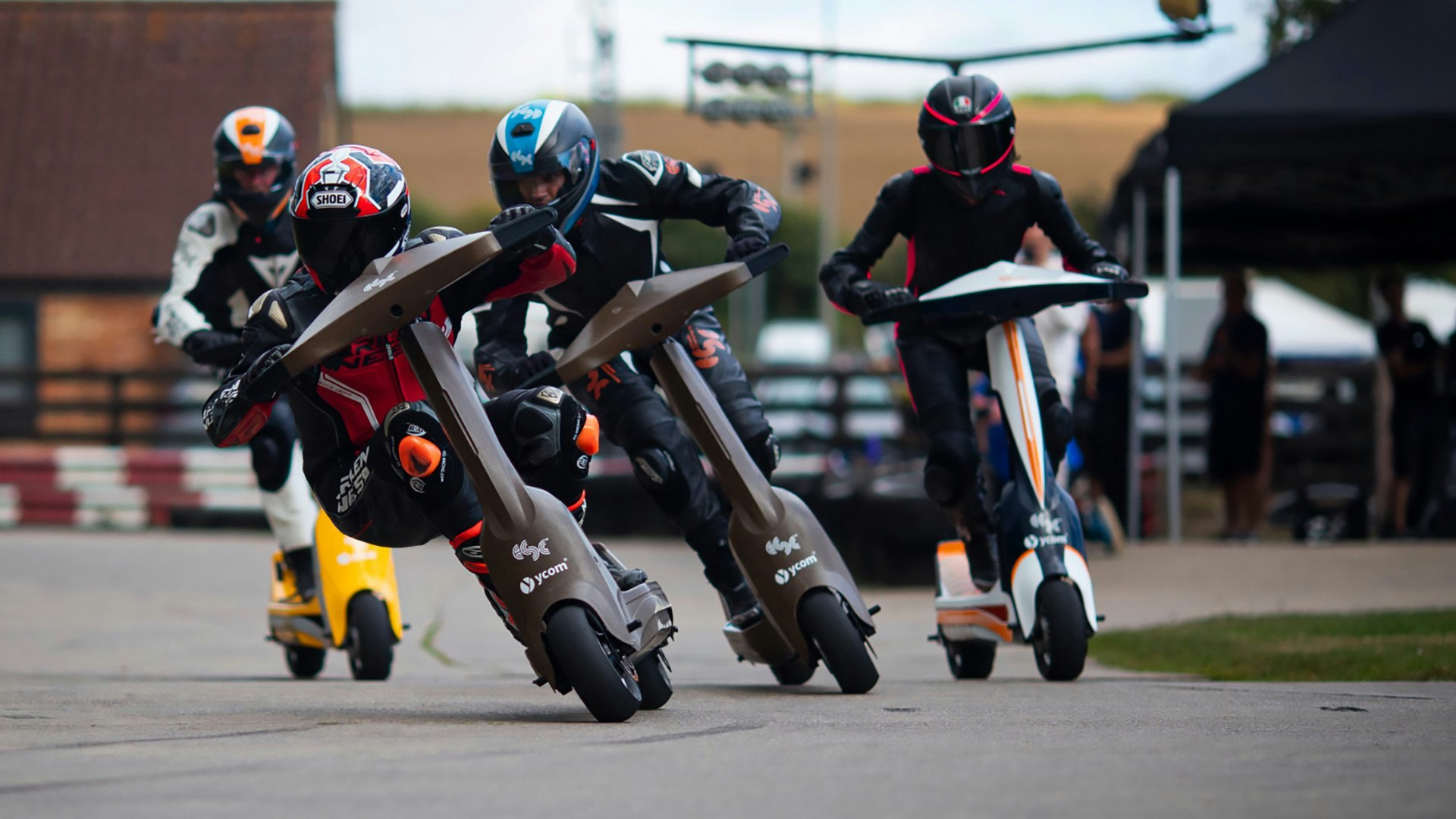 E-scooters have enjoyed great popularity for some years now as an alternative and clean means of transport. So it was only a matter of time before someone founded a professional racing series for the little runabouts. And this year, in mid-May, the time has come: at the eSkootr Championship, or eSC for short, the first drivers will take to the track at over 100 km/h in London, UK. Anyone who also wants to pimp their own e-scooter for private use will find many tuning options at SIP Scootershop.
The eSC racing series was founded in 2019 by Hrag Sarkissian (CEO), Lucas Di Grassi (Sustainability Ambassador), Khalil Beschir (COO), and probably the best-known face of the quartet: Alex Wurz (Safety Ambassador), known as a former race driver in Formula 1 for the Benetton, McLaren, and Williams teams. He also won the 24 Hours of Le Mans in 1997 and 2009. However, he will not be competing on two tires in the new eSC racing series.
According to the official website of the racing series, it's about three important things:
Sustainability
The series aims to apply the best sustainability innovations from the racetrack to the everyday user's micromobility experience, in turn encouraging more liveable cities across the world.
Safety
A science-based commitment to safety is a fundamental requirement for any racing series, and motorsport has long been recognised as a potential incubator and accelerator for socially relevant technology innovation and transfer.
Accessibility
We want everyone to have an equal opportunity to try our new sport and to aspire to be a future World Champion. To do this we are working to develop an accessible and clear pathway from the grassroots to elite level, with a national and regional infrastructure to facilitate rider and team development.