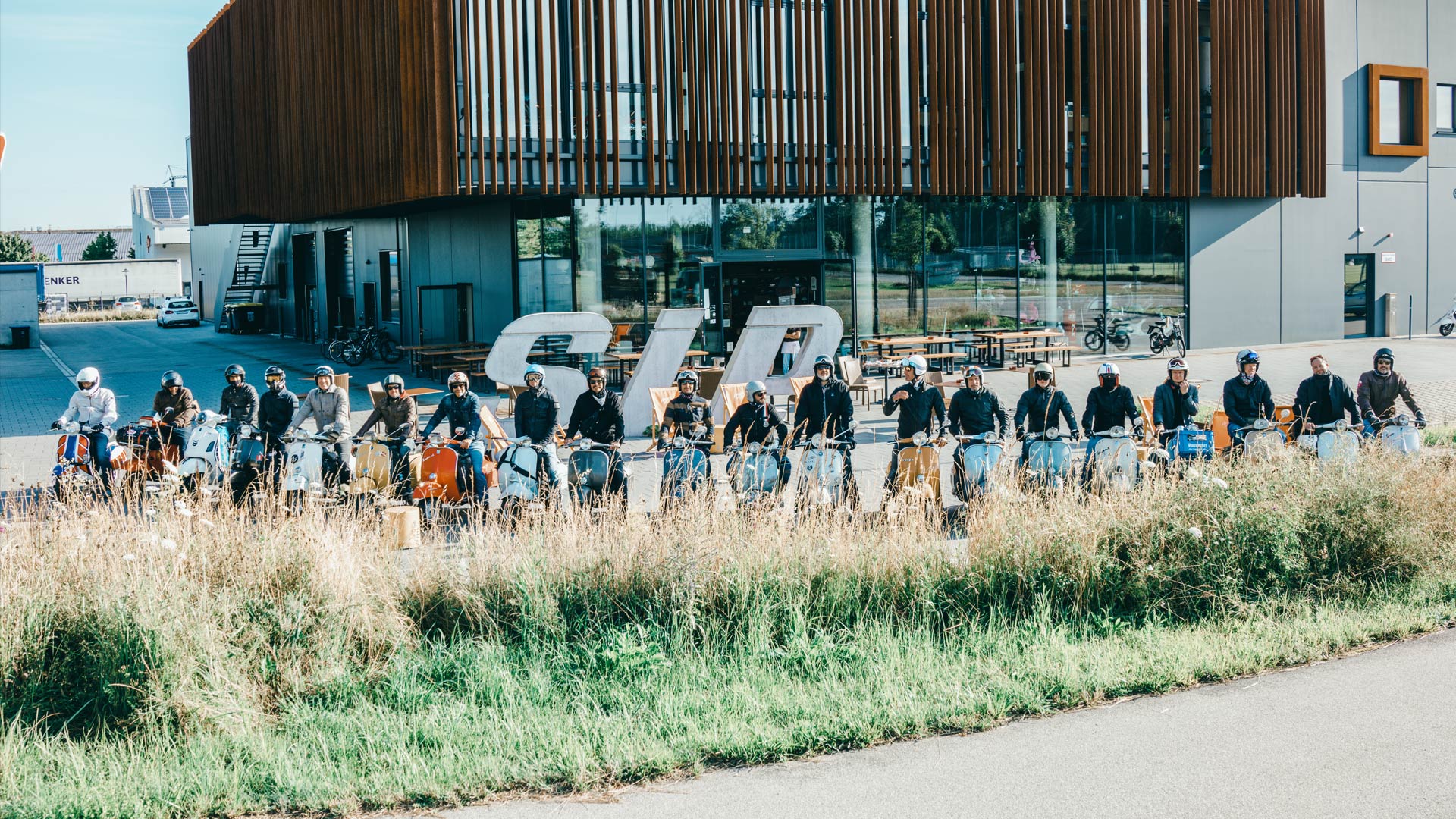 How can we help you?
Our SIP help section is sorted by topic to make it easier for you to find the right answer!
With the completion of Brexit and the end of the transitional period, cross-border consignments of goods to Wales, Scotland and England (hereinafter referred to as "Great Britain") will no longer be subject to the European VAT Directive as of 1 January 2021. Northern Ireland remains within the scope of the EU.
However, this does NOT mean that shipments to Great Britain are automatically tax-free. HM Revenue and Customs (HMRC) has set a threshold for so-called small consignments where VAT is charged directly by the consignor outside the EU. Above this threshold, import tax is payable.
Does SIP continue to supply the UK?
Of course we do! However, there are a few things to keep in mind. You can find a summary of the most important information here. If you have any further questions, please contact our SIP service team at [email protected].
Definition of threshold
HMRC has set a threshold of GBP 135.00 (approx. EUR 151.62). The GBP 135 threshold is generally based on the net sales price. Transport and insurance costs are excluded. The limit applies to the total value of the consignment and not to the individual items.
Value of the shipment < GBP 135.00
For consignments of goods that do not exceed a value of GBP 135.00, no UK import VAT is generally payable. Instead, UK VAT will be charged at the time of sale.
All items in the SIP Shop are displayed net. The VAT payable will be displayed at checkout.
Value of the shipment < 135.00 GBP with UK tax number
Under the "reverse charge" procedure, if you have a valid UK tax number, the goods could be shipped VAT free. Due to the additional work involved, we ask for your understanding that we cannot use this procedure!
Value of the shipment > 135,00 GBP
For shipments exceeding the value of 135.00 GBP, UK customers are subject to import VAT and possibly customs duties. These must be paid before the customer receives the goods. Settlement will be made in conjunction with our shipping service providers (UPS, FedEx, DHL).
I live in Northern Ireland
Nothing changes for customers from Northern Ireland. When ordering in the shop, VAT will be displayed and charged directly on the item. There are no customs duties.
Delivery & Shipping
You can have your order shipped by any of the carriers shown in the webshop and choose your preferred one. We recommend a shipment with FedEX or DHL. The shipping is fast and inexpensive at the same time. In addition, the handling of customs and import costs is easier with these shippers than with UPS. Here, the delivery can sometimes take up to three weeks.
Please note that for shipments to the UK, the customs and import costs must be paid in advance, otherwise your shipment cannot be delivered and there will be delays. This is due to UK customs arrangements, over which we have no control.
Unfortunately, we can no longer offer our flat-rate option with UPS for 6€ and shipping is only possible at the regular shipping prices.
We hope for your understanding that there may be occasional delays in delivery at the moment and ask for a little patience.
Do I have to pay customs duty?
Basically yes and from a value of 135 GBP. However, the amount of customs duty depends on the goods themselves (goods tariff number = HC Code), the value and the country of origin. However, after checking our range of items, many of our listed items incur little or no customs duty.
A detailed overview can be found at: https://www.trade-tariff.service.gov.uk/sections
Customs: https://www.gov.uk/goods-sent-from-abroad/tax-and-duty
What are commodity tariff numbers (HC codes)?
Goods are classified internationally according to their technical nature in so-called commodity tariff numbers (customs tariff number or HC codes). The tariff number is used to determine the customs duties on importation.
The commodity tariff number can be found on the SIP invoice for SIP products for customs purposes. We cannot provide commodity code numbers in advance.
To identify the commodity code, you can also use the European Customs page:
Certificate of Origin (Proof of Origin)
With proof of the product's country of origin, customs duties may not apply. Due to our complicated supply chains and lack of knowledge of suppliers, we cannot provide "Certificate of Origin" proofs! We kindly ask you to refrain from enquiries.
I have a return, how does that work?
For the most part, returns work as usual. If there is a clear error on our part, we will cover the return costs. Please contact our service team at [email protected] in advance if you have a complaint ! We will check the return and confirm the return shipment. If you are not satisfied, you will have to bear the return costs.
In both cases we need a "Commercial invoice". Use the original SIP invoice for this. The return shipment must be declared as a return to your customs office.
Items paid for before 01.01.2021 will be refunded with the VAT applicable at the time of purchase.
Backorder deliveries
Even if you bought your item before 01.01.2021, it will still fall under the £135.00 threshold scheme. Items cannot be sold at the price applicable at that time.
Transit time delays DHL, UPS, FedEx
The global Covid-19 pandemic also poses major challenges for our shipping partners. Lock-downs, entry restrictions as well as the reduced freight capacity via the currently restricted passenger air traffic force our partners to reallocate the freight volume to slower transport routes such as sea freight. Longer transit times are unavoidable. We ask for your understanding.

DHL continues to deliver worldwide, however, depending on the regulations, the ability to deliver may change from country to country. If delivery to your desired address is currently not possible, we will automatically switch to the next possible shipping service (UPS, FedEx), in some cases at no extra cost to you. Our SIP Service Team will contact you as soon as the shipping costs of the new service are disproportionately high. But we will also find a solution!
The payment of your shipment by cash on delivery at the doorstep has been suspended until further notice. C.O.D. shipments can only be paid for at the specified branch. You will receive a corresponding information slip directly from DHL.
In some areas there are very long delivery times, especially in America and Australia. Shipments with DHL Worldparcel Economy and Premium have to expect a delivery time of at least 6-8 weeks!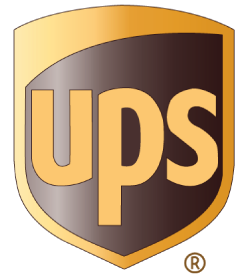 UPS delivers almost trouble-free worldwide. Here, too, cash on delivery payments are only possible to a limited extent. There are occasional disruptions to delivery times and delivery restrictions. If UPS is not displayed as a shipping method online, delivery to this country is currently not possible.

FedEx has suspended deliveries to Australia until further notice. Otherwise, FedEx is running smoothly and delivery times can be met as far as possible.
Is it safe to order products from SIP and have them delivered to my home?
According to current information from the Robert Koch Institute and the Federal Institute for Risk Assessment, transmission of the coronavirus through products and shipments is unlikely.
Is it possible to reduce contact with the driver during parcel delivery?
DHL has already adjusted the delivery process until further notice. This means that for shipments you receive at home, your signature will be waived and instead the successful delivery of your shipment will be documented by the delivery driver. The delivery person will continue to ring the doorbell and only then confirm the delivery of the item. If you are not at home, your parcel will be forwarded to a nearby post office or DHL parcel shop. Post offices and DHL parcel shops are still open. However, opening hours may change from time to time. If you select a drop-off location for your shipment at DHL or use the Packstation service, you enable contactless parcel receipt.
How do I find the right article?
In the web shop, you can search within the various vehicle groups using product names, keywords or manufacturers. It is often sufficient to enter syllables in combination with the manufacturer or scooter or engine model.
It is possible to search via the article number as well as the original manufacturer number.
Our specially designed explosion charts make it easier for you to search for spare parts! By clicking on the respective product, you will be shown various suitable products.
My desired item is not in stock. What options do I have?
If we do not have all the items you want in stock, you can still order them. You will receive an e-mail from us when the products are available again and they will be delivered to you postage-free with your consent.
In your customer account you will find an overview of your backorders and can manage them!
Our practical availability traffic light informs you whether and how many items are still in stock and when items that are not in stock will arrive again! Activate the stock alarm and receive a notification when the item is available again!
I can't find the item I'm looking for in the shop. Can you order it?
If articles are needed that we do not have in our range, our buyers can order them specially from our reliable suppliers. This is done in an uncomplicated way via special orders, which take about 3 weeks, depending on the origin of the supplier.
I have difficulties with my order. Where can I get help?
If you have difficulties with your order or other questions, you can contact our multilingual call centre here or write an e-mail to our customer service!
What is SIP Primo?
With SIP Primo you enjoy attractive benefits for only 20€/year: You can order postage-free to Germany or Austria for 12 months, your orders are always sent with SIP Speed Express shipping (this service otherwise costs you 6€) and you receive a free gift with your first SIP Primo order, theSIP Premium Oil Art. 1440000 worth 8,40€.
Please note that we can only offer this service to end customers!
Can I change / cancel my order later?
You can edit or cancel your order until the picking process has started. You can check the status of your order in your customer account under "My orders".
Why can't I order MALOSSI articles?
SIP Scootershop has been the official importer of the traditional Italian brand MALOSSI since 2010. Since there is a separate importer for each country, we can unfortunately only ship MALOSSI items within Germany. In our webshop you will find alternatives to every product, from other equally convincing brands, so that you can find a suitable product to suit your needs!
Why can't the item be sent to my country?
Due to the dangerous goods regulations of the shippers and the different shipping service providers, we cannot send all items to every country.
After placing my order, I received a "Fraud Prevention" email. What does this mean?
In times of global mail order business, security is becoming more and more important. Our goal, together with our major payment service providers, is to prevent payment and identity fraud in advance.
In order to exclude such a case, we need some more information from you - please understand this. We always act responsibly and in the interest of the customer!
In order for us to proceed with your order in a timely manner, please send us a double-sided copy of your credit card and a copy of your passport/ID card as soon as possible to [email protected] or send us a fax to +49 81919699970.
What happens if I do not complete my shopping cart?
The items in your shopping basket are automatically saved in a notepad if you do not complete your purchase. You can find your notepad in your customer account under "Notepads".
Do I get any special discounts?
In principle, our sales prices are also the prices at which we would like to and must sell our articles to customers. Please understand that we can only set up a special discount under special conditions:
Collective order discount: Frequent orderers get a 10% discount voucher for every additional order over 500€ from the 2nd order onwards. Click here to find out more about the bulk order discount.

SIP Club Discount: Do you belong to a scooter club? Your scooter club is part of the Vespa World Club? Then register with us and receive a 10% discount!

Dealer discount: Specialist dealers receive turnover-based price advantages from us. Prerequisite for this is a trade in the scooter sector. You are a dealer? Please contact our dealer department directly!
What does partial and complete delivery mean?
Unfortunately, it happens from time to time that we do not have all articles in stock. Therefore we offer you the possibility to choose between partial and complete delivery!
Partial delivery: You can hardly wait to start working on your Vespa? No problem, we will send you all articles in stock immediately! If your order falls below the postage-free limit, we will have to charge you for postage. As soon as we have your missing items back in stock, you will receive an e-mail to which you can reply if the items are still required! We will send them to you free of charge. For orders outside Germany, subsequent deliveries can only be made if the value of the goods exceeds 25€.
Complete delivery: You would like to receive the order in one package? We will ship your order only when all parts are available and will inform you as soon as your order is ready for shipment. As the items come from different suppliers, this can lead to unusually long waiting times. Therefore, we recommend partial delivery.
Attention: Your backorders will be removed automatically after three weeks!
Can I see which item I have on backorder?
You can manage your backorders yourself in your personal SIP customer account. In addition, you will be regularly informed about arrears by e-mail.
How long will arrears be stored for me?
After consultation and individual request, arrears can be stored for up to three years.
Where is my parcel?
SIP Scootershop generally sends your parcel with four different courier services, DHL, UPS, FedEx or Dachser for large deliveries (frames, lifting platforms etc.). As soon as your parcel is ready for dispatch, you will receive an automatic dispatch confirmation from us by e-mail, in which you will find more detailed information about your parcel including tracking information. You can find an overview of your orders and their status in your customer account under "My orders".
I have ordered via DHL Wolrdparcel and the delivery is overdue.
Every day more than 800 parcels leave our warehouse, which is why we only work with well-known courier services (DHL, UPS, FedEX, Dachser). With the international DHL Worldparcel service, DHL offers a low-cost service for worldwide shipping. These cost advantages result in limited tracking and favourable routes via sea freight. Therefore, the estimated delivery time may vary by 1-6 weeks. We regret that we do not receive any additional information on DHL International parcels other than the actual tracking information. At this time, we can only apologise for the delay and ask for a little more patience in this matter.
Can't wait any longer? Contact DHL International customer service at +49 18063453003!
Your package is 6 weeks overdue? Please contact us again so we can get in touch with DHL right away!
I would like to have my parcel sent to a different delivery address. What do I have to do?
If you have not yet received a shipping confirmation from us by e-mail, you can call our hotline on 08191 96 999 60 and inform one of our employees of your change of address. If your parcel has already been dispatched, our hotline is also the right contact, because a subsequent change of address can only be submitted by the sender.
The shipping costs for my order are higher than stated in the webshop when I placed my order. Why is that?
We offer a low-cost flat rate shipping with DHL for orders within Germany and also many orders within Europe for 4.90€.
If you order with UPS or FedEx, the shipping costs depend on the physical or volume weight, which is difficult to determine in advance. This can lead to deviations in your shipping costs. We are currently working on a solution to this problem.
For each order we add an additional 1,50€ shipping fee to ensure an environmentally friendly shipment!
Can I leave a note on the parcel that my shipment will be delivered to a neighbour or that I will be called before my shipment is delivered?
No, unfortunately this is not possible. In some cases, such additional information is possible directly with the courier service in the tracking area of your order!
Can I add items to an order I have already placed?
You can edit your order as long as the picking process has not started. To do this, contact our call centre or simply do this online in your customer account. Under "My orders" you can see the status of your order as well as the possibility to edit it. Simply click on the icon with the package and magnifying glass (Edit Order) and add items to your order, remove items or change the order quantity.
I have one or more items on backorder which, according to your delivery date information, should have arrived at your warehouse by now. Why am I not getting these items?
We always try to have sufficient stock quantities of all the items we offer in our warehouse. Unfortunately, it still happens from time to time that an item is not available. With our large network of suppliers, delivery delays are unfortunately unavoidable for some products. In this case, you are welcome to call us and try to get a more precise delivery date from us. However, we are not able to give an exact delivery date in every case. Unfortunately, only patient waiting will help. If you have had the item put on backorder anyway, you will automatically be notified by us by e-mail when the item arrives and the item will also be reserved for you.
How are international shipping costs calculated?
During the order process we have provided you with a preliminary calculation of the shipping costs. This calculation is based on the actual total weight of your ordered products. However, as the above-mentioned senders always calculate on the basis of the higher weight and the volume weight cannot be determined in advance, you will only be informed of the actual shipping costs after the packing process.
Delivery to a Packstation
To specify the Packstation address correctly, proceed as follows:
Enter first and last name

Enter the post office number in the Company field - you will find this on the Packstation Card.

Enter the Packstation address in the Street field

House number is the number of the desired Packstation

Enter the Packstation data as postcode and town of residence.

You can find all Packstations in your area in the DHL Postfinder.
How can I use the credit on my customer account when ordering?
Credit balances on your customer account are not visible during the ordering process. They are only automatically deducted when the invoice is issued and your account(s) / PayPal account(s) / credit card(s) are only debited with the difference, or the COD amount changes.
Exception: the VAT has changed since the registration of the credit.
Why do I have to pay 1.50 more?
We charge an additional 1,50€ shipping fee for each order to ensure a safe and environmentally friendly shipment.
Is there a minimum order value?
For orders within Germany we do not have a minimum order value. For all other countries, whether within or outside Europe, your order must have a value of at least 25€.
How do I get my order faster?
Internally, orders are processed in order. Can't wait to start screwing? Select our SIP Express in the order process and enjoy top priority. Your order will be processed before anyone else and will be shipped the same day if received by 12pm!
How can I pay for my order?
We only offer service-oriented payment methods that meet every customer wish and requirement!
Credit card: Depending on the delivery address, we accept Visa, Master Card, American Express, Eurocard and Diners. The invoice amount is initially only authorised and only charged to your account at the time of dispatch.
Use the Secure Server for this payment method, which transmits data in encrypted form. If the invoice amount exceeds a limit or if it is your first order by credit card, we sometimes request proof of the card details. This is for your own security!
PayPal: PayPal is the most popular payment method because it is fast, easy and secure! Similar to credit card payments, the amount is initially only authorised and only charged when the order is shipped! Sometimes the total amount of your order exceeds the originally authorised amount. This may be due to different delivery costs or higher VAT rates. In this case, you will need to re-authorise your payment in order to proceed with the order.
In addition to the standard payment methods, we also offer country-specific digital wallets (Apple Pay, Google Pay and more) and local payment methods that are displayed to each customer individually in the payment process depending on their country of origin.
How can I get back the VAT I paid?
Unfortunately, you can only have the VAT refunded in non-European countries as a merchant customer.
What should I bear in mind for cash on delivery shipments?
If you are not at home on the day of delivery, cash on delivery items can also be delivered to a neighbour. Simply leave a note for the postman or enter a different delivery address (e.g. your place of work) directly in the order process.
If the delivery is unsuccessful, you can pick up your order at your local post office within seven days. UPS shipments are attempted to be delivered on a maximum of three consecutive days and then returned.
Please note: Payment by cash on delivery is only possible for orders up to 1000€!
I paid for my order on the Internet by credit card or PayPal. Some of the items in my order are not available when I place my order. Have I already paid for them?
No, you only pay for the items you have received, the total amount is only reserved for one month. If you receive the remaining items of your order within this period, the remaining amount will be debited, otherwise the reservation expires and you will receive a new reservation request from us when we have your items in stock again!
Why do I have to specify a payment method for my online order despite having customer credit/voucher with you, even though the value of my credit exceeds the value of my new order?
As the credit is only checked and charged when the goods are dispatched, authorisation is necessary for every order. This will not be posted later as your invoice amount is 0€ and will expire after a certain time.
Redeemed vouchers are credited to your customer account and are therefore only charged when the goods are dispatched.
How does the purchase on account work?
If you choose the purchase on account option, PayPal will pay your order directly to us and you have to settle it with PayPal within 14 days. You will receive a separate email from PayPal with payment instructions.
You do not need a PayPal account for this service!
How does payment by instalments work?
If you choose payment by instalments, we pass this on to PayPal and a credit check is carried out and a decision is made within a few seconds. In case of a positive check, you can choose a term of 6, 12, 18 or 24 months for your instalment purchase.
Please note that the minimum order value for this payment method is 99€, that it is not possible to edit the order afterwards and that you do not have to create a PayPal customer account.
The application only takes a few minutes. The customer selects payment by instalment as the payment method, PayPal carries out a credit check on behalf of SIP and makes a decision within a few seconds.
You will then receive an email with the instalment payment terms, including the European Standard Information for Consumer Credit and details of the payment plan, as well as the amount of the monthly instalments.
What happens if I return parts of the order?
The return procedure is the same as for other payment methods. We issue the credit note and the rest is handled by PayPal.
Any questions? Please contact PayPal customer service for payment by instalments on 08007234570.
I have a defective item, what should I do?
If you receive a defective item from us, please contact us by email with a photo of the defective item or call our call centre. You will either be sent the product again or you will receive a credit note for the amount. This is at the discretion of the customer service representative and depends on the value of the item and your delivery address.
My parcel was delivered with damage, what should I do now?
If you receive a damaged package, please contact us as soon as possible so that we can report the damage. DHL and UPS currently insist on inspecting the package and will decide on a case-by-case basis what to do next. You can open your parcel despite the damage to see if and which items were damaged. It does not matter which of our courier services is involved.
If parts are missing from your parcel, they can be recorded at a local DHL branch (only possible for DHL orders).
If you notice the damage in the presence of the courier service driver, he can also report the damage directly to his courier service.
Please note that you must keep the damaged parcel until the damage report has been completed!
Are there parts missing from my parcel that I ordered?
If your parcel does not contain all the items you ordered, first check whether there is any damage to the parcel and then proceed as described above.
If there is no damage, please check your invoice. We will note here if any items in your order were not available and mark them with a quantity of 0, no price and, if available, an estimated delivery date.
Do I get my money back?
In the case of a justified warranty case, you have the legal right to subsequent fulfilment. If this cannot be fulfilled, you will receive a refund from us.
I would like to return some items from my order. How do I proceed?
SIP Scootershop encloses a return form in every package. Please fill out this form as completely as possible and enclose it with a copy of your original invoice in the return package. Please return the items in their original packaging with all accessories and packaging components. Please use the enclosed DHL return label for your return.
Non-German returns must be registered with our support team at [email protected] in order to find the best solution for both parties.
A refund for returned items will be made according to the selected payment method. It is also possible to save the money as internal credit at SIP Scootershop. In this case, the credit will automatically be offset against your next order.
I bought a battery from you and would like to get the deposit for my old battery refunded. How does this work?
When you buy a battery from us, we charge a €7.50 battery deposit and send you a "deposit stamp" with the goods. The deposit label serves to prove that batteries have been disposed of properly. Therefore we need the stamp and a signature of the recycling centre where the battery was handed in. As soon as we have received the completed and signed deposit stamp by fax, letter or e-mail, we will refund the battery deposit. Please note that we can only refund the deposit for batteries that we carry in our assortment, therefore we do not accept car batteries.
The item is on the invoice but not in the package?
Our shipping department likes to enclose small parts in larger packages to save space and packaging material. Therefore, please also check other packages for the missing item!
Before making a complaint, please also check whether the goods are listed with a delivery quantity on the invoice. If no delivery quantity is stated, we have not charged for this invoice item!
If the item can no longer be found, please contact our customer service on +49 8191 9699960 and have your invoice and customer number ready.
I want to register, but the shop won't let me enter the VAT ID?
We have to check the validity of the VAT ID with the Federal Tax Office in advance, so this field can only be filled in by SIP employees. You can contact us by e-mail or telephone, give us your VAT ID and we will enter it if it is valid.
I have lost my access data to the SIP customer account, what can I do?
If you do not have your password, you can request a new one. Simply click on "Forgotten password" and enter your e-mail address.
If you also can't remember your e-mail address or your user name, just call our call centre so that we can help you!
I don't want to receive your newsletter, what should I do?
If you no longer wish to receive our newsletter, log in to your customer account and go to the newsletter section under "My account". Here you can manage your subscription yourself!
What are the functions of the notepad?
The notepad is a useful helper for you and your orders! You can manage and save different projects, transfer notepads directly to your shopping cart and also have them checked by us in advance. Simply send it to our service mail [email protected].
You want to make your project public and share it with others? Make your notepad public and share your dream setup!