Custom SIP VM2 125 "1953"
Ralf about his Vespa 125 VM2 and the conversion:
"My Vespa 125 VM2 is unbelievable fun! However, a few things have always bothered me, e.g. little to no light, low reliability and, of course, the outdated power of an engine that is already more than 60 years old. Unfortunately, when in doubt, I often went to the beer garden with the more powerful Rally. Recently, the possibilities for bringing a Faro Basso up to the current state of the art have expanded remarkably. Reason enough for me to give my tubular handlebar Vespa a makeover. First of all, I had to take stock of the current state: old tyres, rusty rims, shock absorbers that can only be inadequately described by the term "air pump". Brakes that hardly decelerate, a headlight like a grave light and stiff old cables. Many starting attempts are necessary to bring the old lady to life. The engine struggles to rev, smokes, the clutch engages loudly and the engine power is, shall we say, manageable. It stops at just under 60 km/h and the poor Vespa is already being audibly tortured. The dynamometer brings it to light: 2.5 hp rear wheel power, 5 Nm torque. That's not much."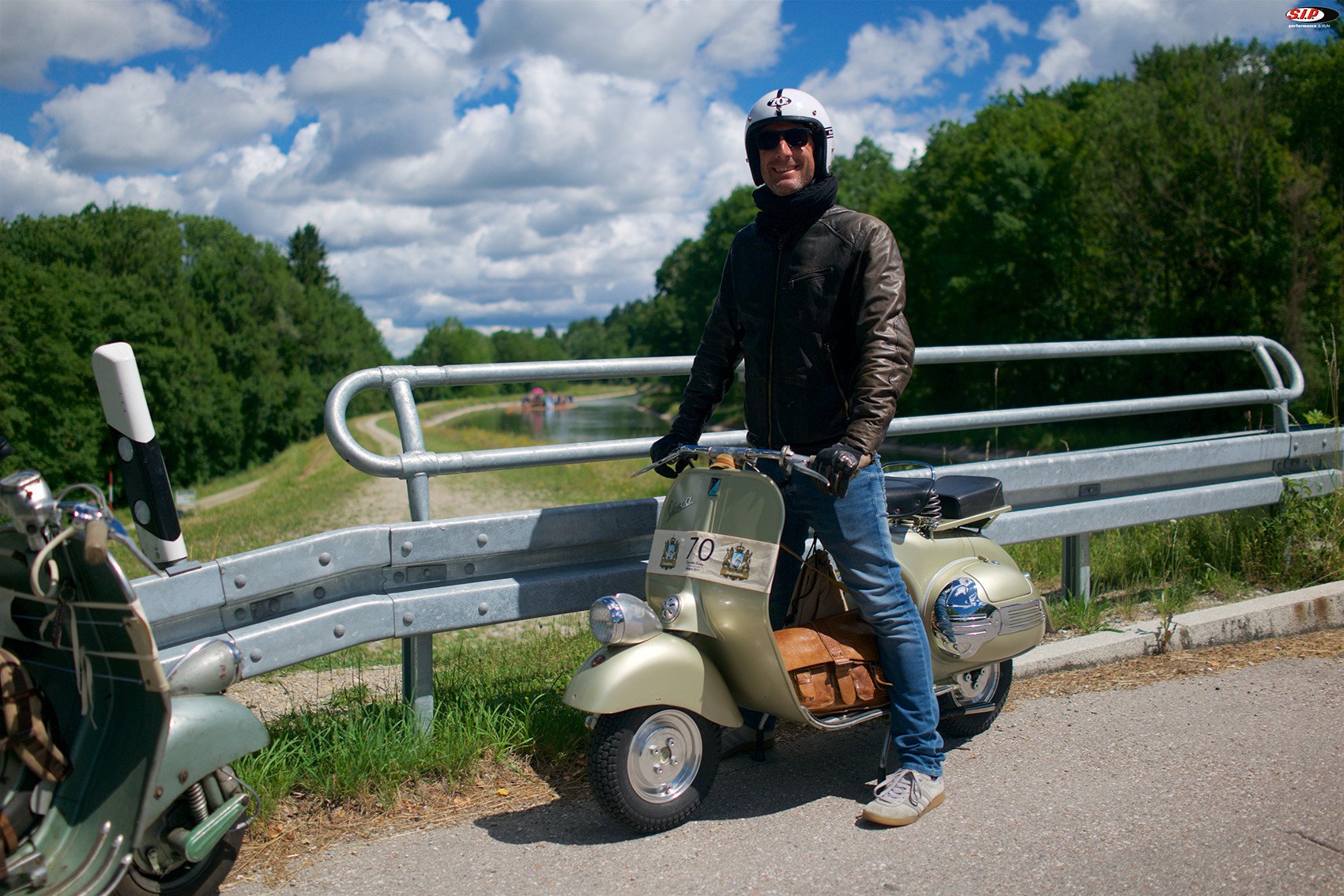 Ten hp more after 15 hours of work
"The conversion took two of us about 15 hours. Thanks Jesco! After the work is done, the scooter is unrecognisable: full, springy shock absorbers, smooth straight-line running, brakes with good grip, smooth-running cables and a bright, shining light. The engine starts at the first kick and impresses with a striking torque curve and a bearish almost 15 Nm as well as 12.5 hp engine power. 100 km/h is reached and more importantly, you can now get away at the traffic lights and swim along easily in traffic. My tube handlebar Vespa will now see a beer garden much more often again ..."
Here you can see a list of the parts that were used.
More information and exploded views can be found on the special page for the Vespa 125 VM2.
Five-part video series on the conversion of the VM2