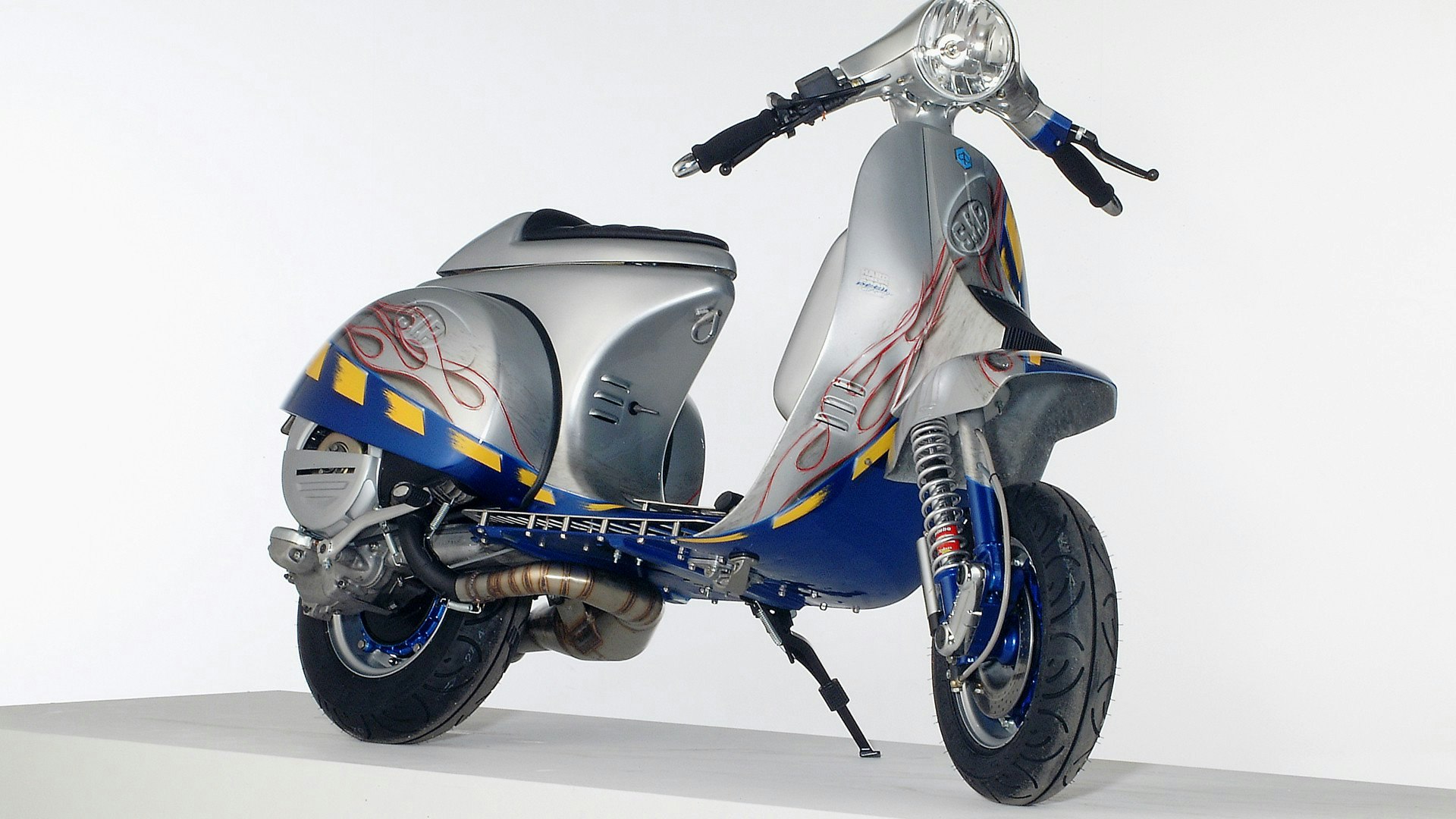 This Vespa PX truly has a long history. After Ralf bought the scooter in 1990, he painted it in a design that Jesco calls the "Eduscho Racer" in the video. Ralf was already racing the PX at that time. Quite successfully, as you can see from the trophies in the hallowed halls of SIP Scootershop.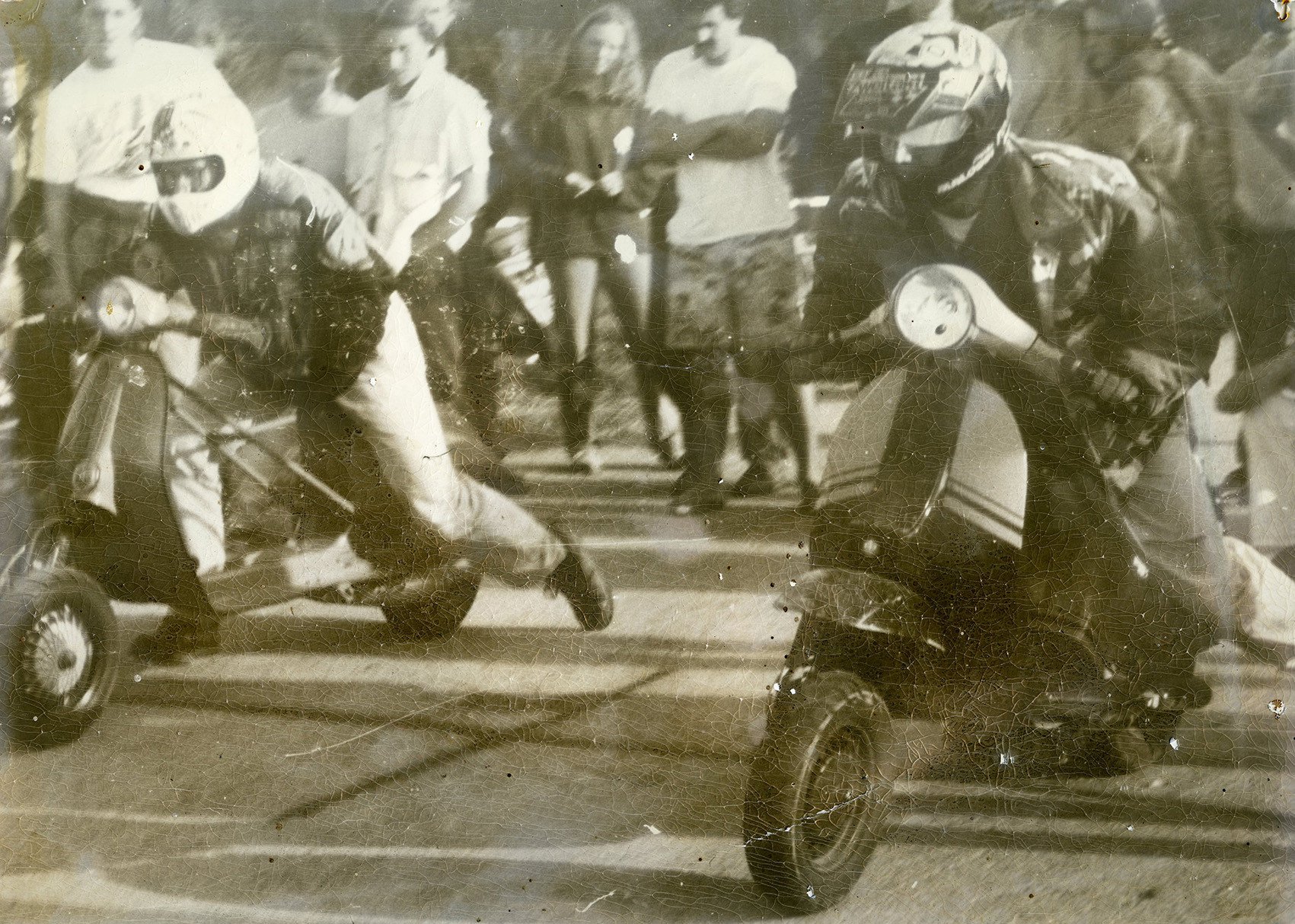 The Vespa PX was rebuilt in 1992
In 1992 Ralf decided on a major conversion: "I wanted to give the elegant basic shape of the PX a sportier look in SS90 style. The raised rear end of the racer in particular gives a wide view of the 130 wide tyre roller and made quite an impression on the school car park back then."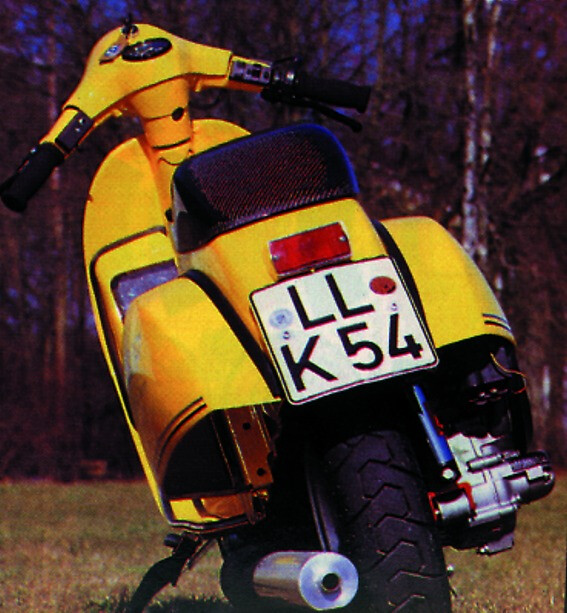 height=375" alt="" hspace="10" width="347" height="375" data-udi="umb://media/d6835d42886242c381e7b93ce1c77db1" />For the sake of everyday usability, only high-quality components were used, such as a 211 MALOSSI cylinder or the 34 mm diaphragm carburettor kit with lowered intake manifold. Since there were few tuning parts available at the time, Ralf's ingenuity was in demand: He developed a self-built full-cheek shaft without further ado, in which the balancing openings were closed by screwed-in and glued plastic in order to achieve optimum pre-compression. Together with the cylinder and carburettor and the PSP 2000 exhaust, this brought the PX to over 25 hp, and all with the blessing of the TÜV. One of the first GRIMECA disc brakes and a BITUBO chassis were also used.
In addition to the engine and chassis components, Ralf's Vespa was also a pioneer for several optical parts, which were sold in the SIP Shop in the following years. The first carbon and GRP parts such as a self-laminated glove compartment cover, the legendary SIP sports seat bench or the T5 carbon wing. Anyone who thinks that the Vespa was only used for exhibition purposes is wrong. In addition to its use as a daily rider, it was used intensively over the years for trips to about 40 meetings. Almost 2,000 km within a week were not uncommon. Ralf's racer was also represented at many quartermiles and custom shows and won countless trophies ("Best Street Racer", "The Best of All", "Best Acceleration"...).
The completely yellow paint job followed in 1994, the year SIP Scootershop was founded. The PX could be seen in this colour at our stand at many trade fairs.
2001: A new livery for the PX