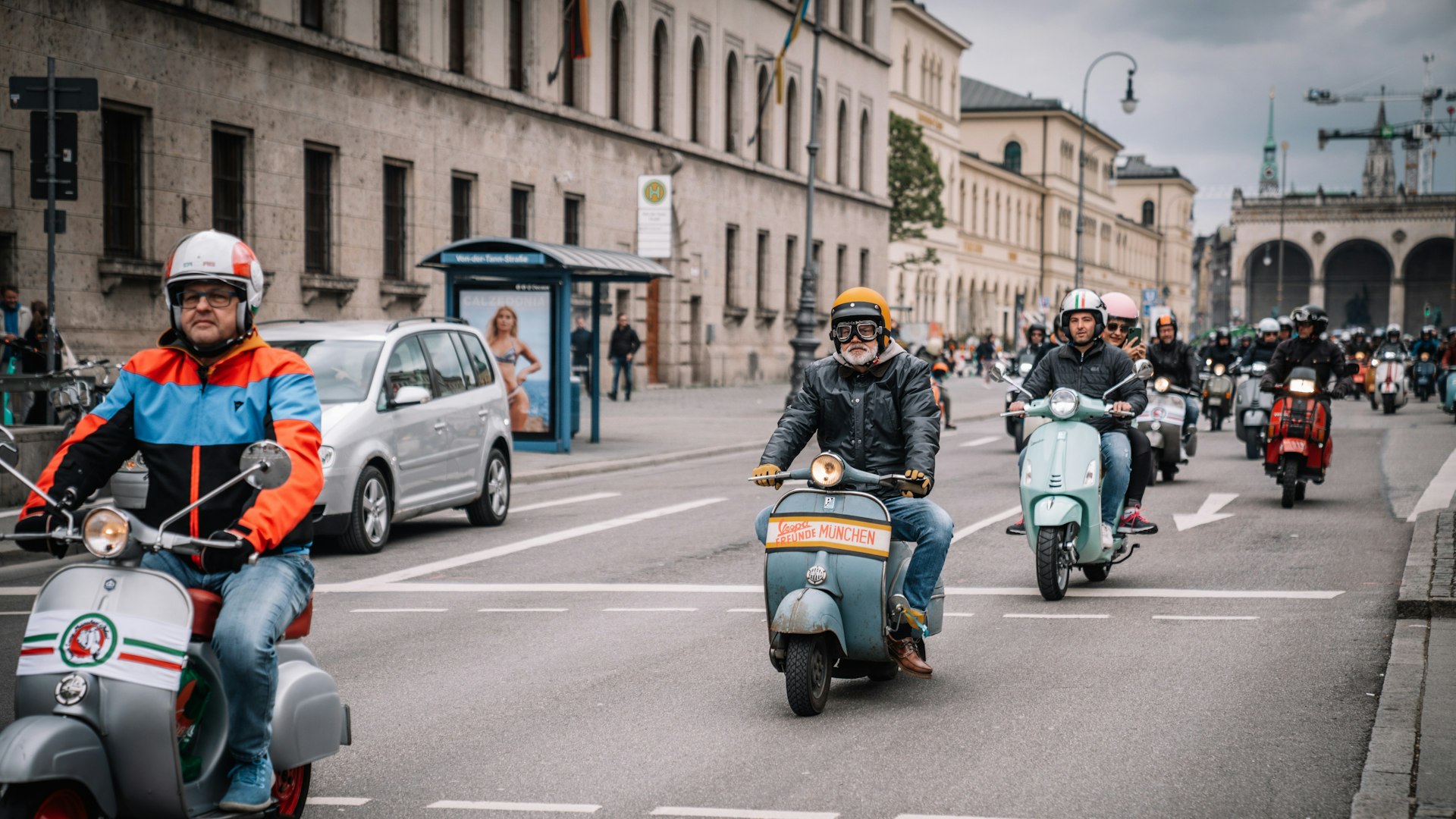 Hundreds of Vespa fans celebrate the start of the season in Munich
On 18 May 2023, Munich became the stage for an impressive fleet of colourful Vespa scooters, which heralded the official start of the Vespa season under a bright sun. The Vespa Corso, an event organised by dedicated student pastor Friedemann Steck, saw more than 500 Vespa riders* take part and created a special spectacle on the streets of the Bavarian capital. The motto of this year's event was "Diversity"
The colourful corso "the true Ascension", whose route stretched from the busy Leopoldstraße to the Siegestor and back to the Odeonsplatz, caused enthusiasm not only among participants but also among passers-by. Under the security guidance of a police escort that ensured the smooth running of the procession, the spirit of freedom and community that has always been associated with the iconic Italian scooter brand was celebrated.
"con grande rumore e profumo e giro in piena benzina"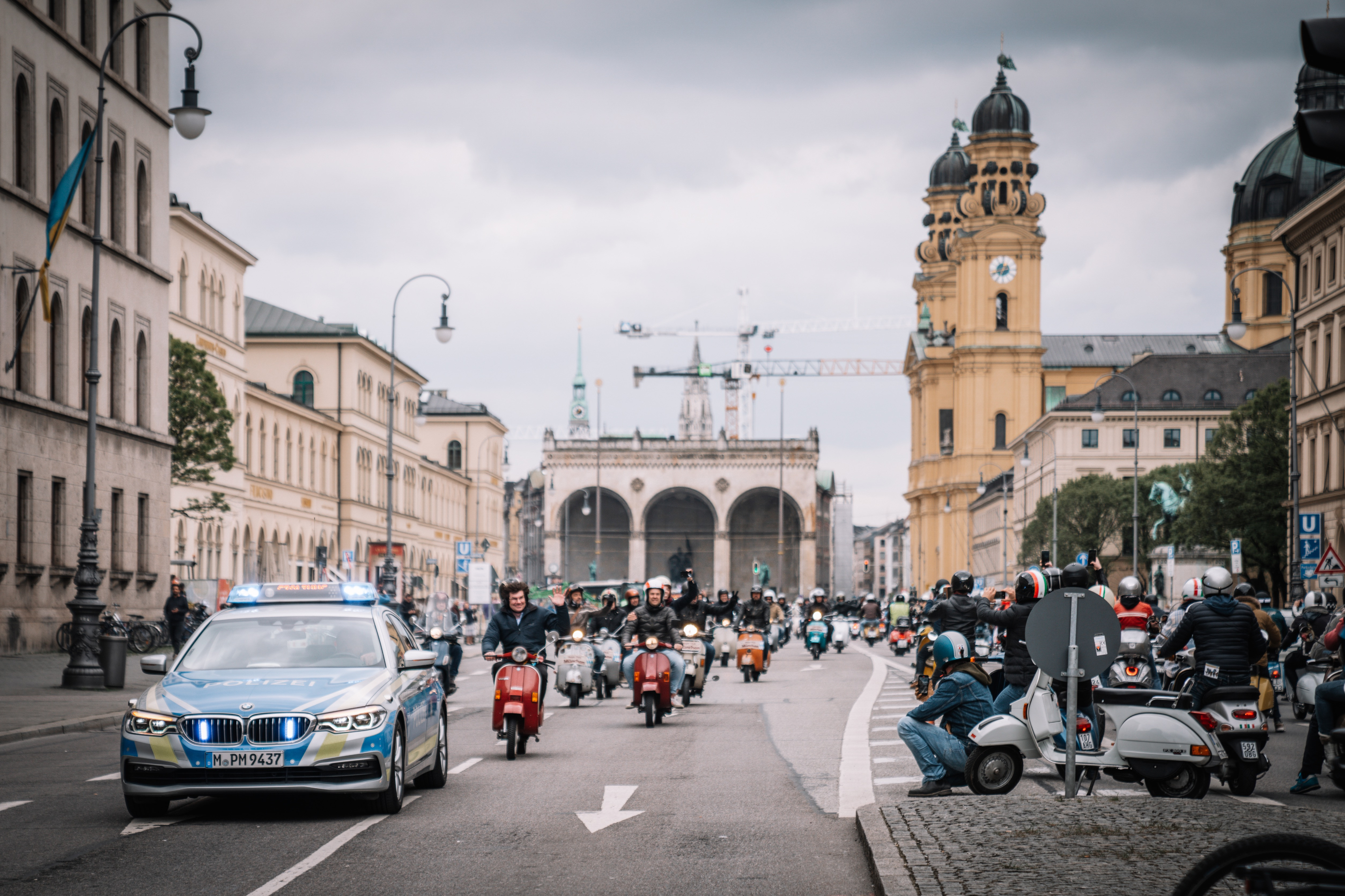 "The event was more than just a gathering of female Vespa riders. It was a celebration of community, characterised by music and good humour. Musical entertainment was provided by Orchestrina Binario XI, a group of talented female musicianswhose sounds made the day unforgettable.
Friedemann Steck, the student pastor and organiser of the event, earned high praise for the successful organisation. "We are overwhelmed by the positive response," said Steck, "and we are already looking forward to the next Vespa Corso."
The Vespa Corso was not only a demonstration of the love for the characteristic scooters, but also a symbol for the beginning of the summer months. With blue skies and sunshine, participants* were able to enjoy the ride to the fullest and admire the beauty of Munich on their scooters.
At the end of the event, Steck thanked everyone involved, including the police for their support in making the Vespa Corso a safe event, the Orchestrina Binario XI for the background music and, of course, the many participants who made this event possible. Thanks also go to the Vespa Cowboys, Enrico Sartori & Barbara Wolf.
All in all, the Vespa Corso Munich 2023 was once again an unforgettable day and a triumphant start to the Vespa season. It is awaited with anticipation what the next events of this kind will have in store for the community.
Picture gallery of the Vespa Corso Munich 2023
SIP TV Video of the Vespa Corso Munich 2023