SIP Scootershop holds topping-out ceremony for its new logistics building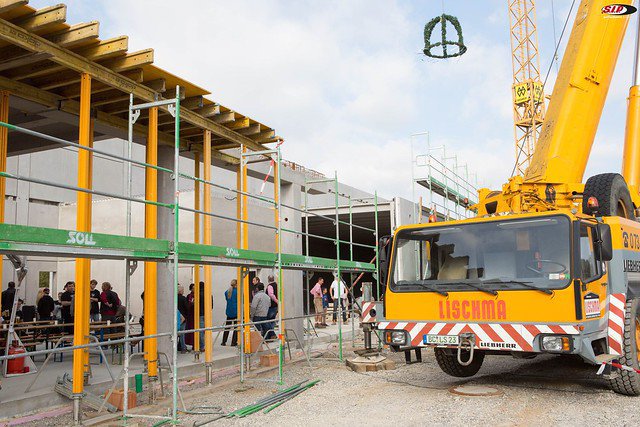 With plans that have now been up and running for two years, after the completion of the groundbreaking ceremony in May, 10th September witnessed the topping-out ceremony for our new logistics and administrative building, which is situated around 1 km away from the former location on the Graf-Zeppelin-Straße in Landsberg. Our ever-increasing need for space to house both new goods and a staff team which now counts more than 100 employees have made the construction of the new building an urgent necessity. With Ott Architects from Augsburg, we have found a professional planning office for industrial and commercial buildings and are looking forward to a functional building with modern architecture, heart and character.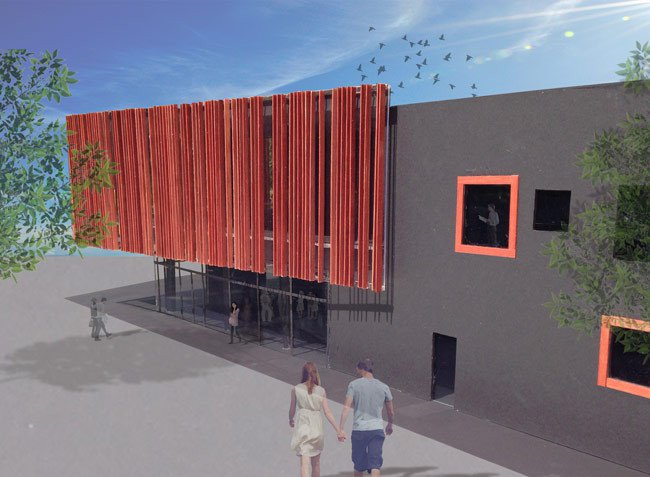 In the future, almost 6,000 sq. m. of space will be available to us for storage purposes, for incoming goods and for our mail order department. Our retail store will also be extended considerably, and with more than 250 sq. m., will provide space for more helmets, clothing, accessories and the presentation of vehicles. The new shop will also feature an Italian bar in the Autogrill style. In the future, the development department will also have enough space as well as its own workshop and a test bench room. We are planning to move into our new goods warehouse and administrative buildings in early 2016. We will keep you up to date on everything that's happening here, and are looking forward to a hot winter – even if it's cold outside!