How can we help you?
Our SIP Help area is sorted by topic to make it easier for you to find the right answer!
With the completed Brexit and the end of the transition phase, since January 1st, 2021, cross-border shipments to Wales, Scotland and England ( "Great Britain") are no longer subject to the European VAT system directive. Northern Ireland remains within the scope of the EU.
However, this does not mean that shipments to the UK are automatically sent VAT free. The British tax authorities (HMRC = HM Revenue and Customs) have set a threshold for so-called small consignments at which the sender outside the EU calculated the VAT directly.
Índice de contenidos
How is the Threshold defined?
The HMRC defined a Threshold of 135,00 GBP (based on the short-price). Transport and insurance costs are excluded. The limit applies to the total value of the shipment and not to the individual items.
The value of the shipment is under 135,00 GBP
Shipments that are under the amount of 135,00GBP are free of British import sales tax! Instead, the British sales tax is risen at the time of selling.
All prices in our web shop are short-prices, the incoming VAT is shown during the checkout process!  
The value of the shipment is under 135,00GBP and I have a british tax number
As part of the "reverse charge" procedure, the articles could be sent VAT-free if a valid British tax number is available. Due to the additional work involved, we ask for your understanding that we cannot use this procedure.
The value of the shipment overruns 135,00GBP
In case of shipments over the amount of 135,00GBP, british customers need to pay the British import sales tax as well as incoming customs. This must be paid before the order is being received by the customer! Billing takes place in cooperation with our shipping service providers.
I am living in Northern Ireland - do I need to reagrd anything?
Nothing will change for customers from Northern Ireland. When ordering in the shop, the VAT is displayed and calculated directly for the article. There are no custom duties.
Shipping & delivery
Shipping is possible with every dispatcher indicated in the checkout process - just chose your preferred method! We recommend FedEX and DHL - The shipment results quick and is economically priced at the same time. Moreover the customs handling happens more easy. With UPS the handover can take up to three weeks at the moment.
Please keep in mind, that in case of shipments to Great Britain, the customs duties as well as import costs need to be paid in advance. Otherwise your order cannot be delivered and delays will follow. This is the result of british customs regulations, sadly we do not have an influence on that.
Besides, we had to delete our Flat-Option with UPS: Shipping for only 6€ is no longer possible and regular shipping costs need to be paid. 
We hope for your understanding, that delays in delivery can partly occur during these times and ask for a bit more patience. 
Do I need to pay custom duties?
What are HC Codes?
Goods are classified internationally according to their technical characteristics in so-called goods tariff numbers (customs tariff number or HC codes). The tariff number is used to determine the import duties.
These HC Codes can be found on the SIP Invoice, please keep in mind that we cannot give you HC Codes in advance.
For more information please visit: https://www.tariffnumber.com/
What is the proof of origin?
With proof of the country of origin of the product, there may be no customs fees. Due to our complicated supply chains and insufficient knowledge of the suppliers, we cannot provide "Certificate of Origin" evidence! We ask you to refrain from such inquiries!
I need to return an article - do I need to regard anything?
Returns work most of the time as before. If there is a clear mistake on our part, we will pay the return costs.
If you have a complaint, please contact our service team in advance and every case at [email protected]! We will check the return and confirm the return shipment. If you do not like the article, the return costs need to be paid by the yourself.
In both cases we need a "Commercial invoice". Use the original SIP invoice for this. The return must be reported to customs as a return.
How does the backorder delivery work?
Even if you have ordered an article before January 1st, it still falls under the GBP 135.00 threshold. These articles cannot be sold at the former valid price. We hope for your understanding. 
Índice de contenidos
Delivery time delays DHL, UPS, FedEx
The global Covid-19 pandemic is also a big challenge for our shipping partners. Lock-downs, entry restrictions and the reduced freight capacity due to the currently restricted passenger air traffic force our partners to transfer the freight volume to slower transport routes such as sea freight. Longer runtimes are the result. We ask for your understanding and patience.
---
DHL continous deliver worldwide. Depending on country regulations the capability can change. If a delivery to your desired address is currently not possible, we will automatically switch to the next possible shipment (UPS, FedEx), sometimes at no additional cost for you. Our SIP service Team contact you if the price for the new service are disproportionately high.
Some countries have a very long delivery time. Especially America and Australia shipments with DHL Worldparcel Economy and Premium have an expected delay of 6-8 weeks.
---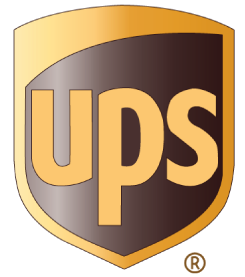 UPS delivers almost trouble-free worldwide. Cash on delivery payments are only possible to a limited extent. Occasionally there are run-time disruptions and delivery restrictions.
If UPS Service will not display in our order process online, this service is currently not available at your address.
---
FedEx has suspended deliveries to Australia until further notice. For the rest of the world at the moment there are no known restrictions.
Is it safe to order products from you?
Due to the current information of the Robert-Koch-Institute, a transmission through products and parcels is not supposable . 
Is it possible to reduce contact with the driver during the delivery?
DHL has already adjusted its delivery process: You do not need to sign for a successful delivery, the driver will deal with this. If you are not at home at the point of delivery, your parcel will be brought to a nearby post office or access point. You can also choose a storage location for DHL sendings or choose a packing station to affirm a contactless delivery. 
Índice de contenidos
How to find the right article?
In our new web shop, you can search over product descriptions, headwords, or manufacturer within the different vehicle groups. Often it is enough to type in some syllables in combination with its manufacturer or engine type.
Moreover, searching through item number and original manufacturer number is possible.
Our especially created explosion boards will assist you in finding the right spare parts!
In our new web shop, you can search over product descriptions, headwords, or manufacturer within the different vehicle groups. Often it is enough to type in some syllables in combination with its manufacturer or engine type.
Moreover, searching through item number and original manufacturer number is possible.
Our especially created explosion boards will assist you in finding the right spare parts!
My desired/ordered article is not available, what options do I have?
Occasionally, it happens, that some articles are not in stock. Therefore, we offer you to inform you in case the article is available again. With your agreement, we will forward you the missing items postage free.
In your customer account, you find a survey with your backorders with the option to hold them independent.
Have a look at our useful disposability light and check if and how many items are available and when lagging supplies will arrive! Activate the storage clock to be one of the first to get backordered items!
I cannot find my desired article in the shop - can you order it anyways?
If articles that we do not sell in our shop are requested, our procurement manager can order it as special order for you. Depending on its country of origin, these orders can take up to three weeks.
The order raises trouble for me - where can I find help?
If you have any difficulties, please do not hesitate to call our multilingual customer service or write us an E-mail to [email protected]!
Can I edit/delete my order afterwards?
An edition or cancellation is possible as long as your order is not in commission! You can find an overview of all your orders in your customer account containing their statuses and the option to edit them! 
Why can't I order MALOSSI articles?
Since 2010, we are proud to be the official importer of the traditional Italian brand MALOSSI. As every country has its own importer, we are just allowed to sell these items in Germany!
Our Web shop shows you matching alternatives for every item, so that items as desired can be found in every case!
I received an E-mail "Fraud Prevention" after ordering in your shop - What does this mean?
In times of worldwide mail-order business, safety is getting more and more important. Our aim is to avoid deception in payment and identity in advance, together with our payment services!
To preclude such a case, we need some more information of you – we hope for your understanding, as we always act in the customers' interest.
To process with your order, please send us a copy of both sides of your credit card, as well as one of your identity card to [email protected]
What happens if I do not terminate my shopping basket?
All articles in your basket will be automatically saved in a notepad. You can find these notepads in your customer account.
Do I get any special discounts?
Basically, our selling prices are the prices at what we want and must sell items. Please be understanding, that special discounts only can be given under special circumstances!  
Bulk discount: Many customers get a 10% discount with their second order over 500€.
SIP Club discount: You are part of a vespa club, your club is part of the Vespa World Club? Register yourself to enjoy a 10% discount!
Dealer discount: As a dealer, you get a discount based on your sales, wherefore A trade in scooter area is required. Please contact our dealer department to get further information!  
What does partial and complete delivery mean?
Unfortunately, sometimes not all articles are available. Hence, we offer you to choose between partial and complete delivery in the checkout process:
Partial Delivery: All stock items will be shipped immediately. If the value of goods is below the minimum order value, we must charge you the shipping costs. If missing articles are back in stock, we will send you an E-mail to which you need to answer in case you still want them. We will then send forward the articles postage-free.
Please keep in mind, that the minimum order value for additional supplies is 25€!
Complete delivery:  We only ship the order completely. If items are not in stock, we wait until they arrive from the supplier. As this often takes a long time, we recommend the partial delivery.
Please remind, that backorders are automatically deleted after three weeks!
Am I able to check which items are in lag?
In your customer account you can check and hold all backorders. Moreover, we keep you updated per Mail!
How long will my backorder be saved?
After clearance and individual wishes, Backorders can be saved up to three years.
How can I use the balance on my customer account?
The balance on your account is not obvious during the ordering process, it is only automatically offset when the invoice is issued and your Account/PayPal account/ credit card is only debited with the difference, or the cash on delivery amount changes.
Exception: there is a change in VAT since the credit has been registered.
Is there a minimum order value?
For international orders there is a minimum order value of 25€.
Índice de contenidos
Where is my parcel?
SIP Scootershop ships its parcels with four different reliable dispatchers, DHL, UPS, FedEx and Dachser. As soon as your order is ready to be shipped, you will get a shipping confirmation per Mail, in which you get further Information as well as your tracking number.
You can find an overview with all your orders and their statuses in your customer account!
I ordered via DHL Worldparcel and the delievry is overdue?
Every day, more than 800 parcels left our storage. The international DHL World parcel service offers you a low-cost option for worldwide shipping. These cost benefits go together with limited tracking and cheap routes, for which reason shipping can take up to six weeks.
Call the DHL customer service +49 18063453003 for further information.
Your parcel is overdue more than six weeks? Please contact us, so that we can get in contact with DHL and find a solution!
Is it possible to change my delivery address?
A change of the delivery address is possible while you did not receive a shipping confirmation Mail from us!
Please contact our customer hotline to advise us of your wish!
Has your order already been shipped, please also contact the service hotline, so that we can inform the dispatcher about the change!
Why do the shipping costs differ from the originally denoted?
The Shipping costs of a parcel depend on its physical or dimensional weight, which is hard to determine in advance. Therefore, variations can occur once in a while. We really apologize for these circumstances and work full speed on a solution for this problem.
is it possible to leave a note on my parcel, so that it can be deliverd to my neighbour?
No, unfortunately that is not possible.
Sometimes you can make such detailed specifications in the user area of the dispatcher.
I have one more item in lag which, according to your information, should already arrived with you - Why am I not getting the article?
We always try our best to have all offered items in stock. Unfortunately, it occasionally happens that that one item is not available. Due to our immense network of suppliers, a partial delay in delivery is inevitable. In this case, please do not hesitate to call us to get further information. Indeed, we are not able to give you a certain delivery date in every fall, and a bit more patience is needed.  As the article is already in your backorders, we will inform you about its arriving and the article will be reserved for you!
How are the shipping costs priced?
We supply scooterists worldwide and just work together with the well-known and reliable dispatchers DHL, UPS, FedEx and for bigger orders Dachser.
During the checkout process you find a pre-calculation of the estimated shipping costs, based on the actual total weight. As the dispatcher always uses the higher weight, and the dimensional weight cannot be predicted, variations in shipping costs can appear.
How do you calculate the dimensional weight?
Specific Information can be found directly at the current dispatcher. 
Basically, the formula is HighxWitdhxLength / 5000.  
Can't you pack the package smaller?
Our packers are trained very well. We are already packing oversea parcels with the smallest possible volume. However, to ensure a safe shipping, we do not open original packages to reduce the volume. 
Why do I need to pay 1,50€ in addition to the normal amount?
The 1,50€ are charged as a shipping Flatrate in order to ensure a safe and environmental friendly shipping. 
What is the Free Trade Agreement (FTA) with South Korea?
On July 1st, South Korea made a major footstep in commercial relationships with its initiation of the Free Trade Agreement. Deliveries with its origin in the European Union to Korea using the Free Trade Agreement on the invoice are automatically exempt from a customs import fee of 8% from now on.
As all dispatchers must provide proof of a European origin of their products, and we are not able to receive the requested data from our providers, we are not allowed to send articles under the use of the Free Trade Agreement.
While we would like to keep our prices competitive adverse other providers, we offer a 10% Discount to all Korean customers!
How can I get my order faster?
Internal orders are proceeded as first in first come! If you cannot wait to start Screwing, use our SIP Speed Service to enjoy highest priority! As you have placed your order until 12am, we will ship it on the same day!
I received an article, that I have not ordered?
In this case, please contact our customer support.
Índice de contenidos
How can I pay for my order?
We only offer service-oriented Payment methods to do justice to every Customers wish and demand!
Credit card: Depending on the delivery address, we accept Visa, Master Card, American Express, Eurocard and Diners. The invoice amount needs to be authorized first and will be charged from your account at the moment of shipping.
Please use the Secure Server to encore your data! If the invoice amount overruns a limit or it is your first order by credit card, we often request more information of you. Please understand this security measure, it is for your own safety!
PayPal: PayPal is one of the most common payment methods, as it is fast, easy, and safe! Likewise to credit card payments, the amount needs to be authorized in advance. Sometimes the total amount overruns the origin amount. In this case a new authorization is requested to proceed with your order.
Moreover, we offer country specific payment methods and digital wallets. The possible payment methods for you will be shown in the checkout process.
How can I get the back the discharged VAT?
Sadly, there is no possibility to get back the discharged VAT, if you are not a Dealer customer.
What do I need to allow for Cash on delivery?
If you are not at home on the named day, cash on delivery items can also be delivered to a neighbor. Simply leave a message for the postman or enter a different delivery address, like your place of work!
If the delivery is unsuccessful, you can pick up your order at the responsible post office within seven days. UPS shipments are attempted to be delivered on a maximum of three consecutive days.
Please keep in mind, that the amount of Cash on delivery orders needs to be under 1000€
I ordered by credit card/PayPal. Do I need to pay for articles that are not in stock?
No, you just need to pay for articles that you receive. The total amount is just authorized and reserved for one month. If the missing items are sent to you within this month, the amount will be charged automatically, if not, the reservation will be deleted!
Why do I need to pick a payment method even if my customer credit overruns the total amount?
As your customer credit is not used before the Shipping point, a choice of payment method and authorization of the amount is necessary in advance.  It won't be charged, and the invoice amount will be 0€.
Although I have redeemed a voucher, I need to athorize the total amount on PayPal/my credit card
Redeemed vouchers are credited to your customer account and will be used at the point of shipping!
Do I need a PayPal account to use PayPal Invoice?
No, you can proceed without a PayPal Account 
How does the purchase on account work?
By choosing to purchase on account, PayPal pays your invoice in advance and you need to balance it within 14 days.
Why am I not able to see my orders in my PayPal account?
As the purchase on account is a separate process for which no PayPal account is needed, orders with this payment method are not visible in your account, and they cannot be edited afterwards. Please keep in mind that the maximum order value for the purchase on account is 1800€. For more information please contact the PayPal customer account: [email protected].
How does the deferred payment work?
By choosing the deferred payment method, we pass your invoice to PayPal and a solvency check will be made within a few minutes. In case of a positive result, you can choose between 6, 12, 18, 24 months for your deferred payment.
Please keep in mind that the maximum order value for this payment method is 99€, otherwise an interest will be due!
You will get an E-Mail with further information, your payment schedule, and the height of your monthly rates!
What happens if I send back some articles of my order?
The return passes of the same way like with other payment methods: We create the voucher and PayPal will handle the rest.
More Questions?  Please contact the PayPal deferred Payment service under: 08007234570!
Índice de contenidos
I received a damaged article - What should I do?
In case of a damaged article please contact us and send a photo of the damage or call our customer support!
My package was deliverd with a damage - What should do?
If you receive a damaged package, please contact us immediately, so that we can take a notification of claim. Please open your package despite the damage, to check if any articles have been damaged as well!
As the courier service driver is still with you, he can also take the notification!
Please keep in mind to keep your package as long as the notification of claim has come to an end!
Some articles I ordered are missing in my package?
At first, please check if there are any damages with your package, if yes, please proceed as its written earlier. If not, please check the invoice, sometimes items are currently not in stock and we indicate it with the amount 0, no price and if possible, an estimated delivery date. 
Do I get my money back?
In case of a reasonable guarantee, you have the right to supplementary performance. If we cannot fulfil this,  you will get a credit voucher. 
Please keep in mind, that in every case of return, our staff will evaluate it and make the best decision for both of us.  
Índice de contenidos
I would like to return some articles, how do I proceed?
You will find a Return form in your package. Please proceed as described, but contact us in every case under [email protected] before sending back your articles! A refund occurs appropriate to the chosen payment method or will be saved on your customer account and used for your next order. 
There are articles on my invoice which are not in the package?
Small parts often are packed together in one bigger wrapping to safe space and material! Please check all wrappings in your package. Please check as well if the missing article does have a delivery quantity on the invoice, if not, there is no price either.
If the article is not findable at all, please contact our customer support and be ready to name the customer and invoice number!
Índice de contenidos
How can I inscribe my VAT number?
As your VAT needs to be proved by us in advance, only our staff is able to inscribe it. Please contact us in this case!
I forgot my login details, what can I do?
If you forgot your password, please click on "Forgot password" an proceed as  described.
If you cannot remember both, your password and your E-Mail address or username, please contact our customer support!
I do not want to get your Newsletter, how can I stop it?
If you do not to want to get our Newsletter anymore, please go to your customer account where you can manage your Abonnements!
Which features does the notepad have?
Notepads are a useful aide for you and your order! You can plan and save different projects, transfer notepads to your card and you can let us check your notepad in advance to be sure to order the right articles! Therefore, please send it to [email protected]
Moreover, you can share your projects and publicize your notepads!