Product link copied to the clipboard
false" @drop.prevent="()=> false" @contextmenu.prevent="$copyProductLinkToClipBoard()">
Images may differ from the original
EXHAUST SYSTEM ART OF PERFORMANCE homolo
€135.00
including 19% VAT
Product description
Paint your bike with the new ART OF PERFORMANCE homologated exhausts,personalized with the logo drawn by graffiti writer Enko4!!!
The passion for performance: that is what links Malossi to Enko4 writer. Like the young artist, Malossi knows how to create each single part down to a fine art in order to give a unique thrill to their fans all over the world.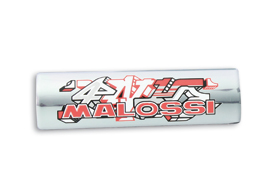 Technical Features
EXHAUST in special sheet steel (1 mm thickness) manufactured using robotic T.I.G. and M.I.G. welding of conesections. The exhaust feature silencing baffles, aluminium alloy mounting brackets with vibration isolaters. Clear-coat finish.
SILENCER in aluminium, cast endcaps and repackable.
OEM numbers (for comparisons):
3215178 (MALOSSI)
Get inspired. This product is included in the following public notepads: