false" @drop.prevent="() => false" @contextmenu.prevent="() => false" alt class="landing-hero" loading="eager" decoding="async" width="1804" height="510">
Steering Columns & Engine Swing Arm Pivots for Vespa, Lambretta, Scooter and Maxiscooter
- at SIP Scootershop
Steering columns, forks, head tubes - everything the helmsman needs. Steering columns connect the handlebars to the tyres on all types of scooters and allow the chassis and brakes to be updated. Spare parts and wear parts for the steering column and engine swing arm pivot are essential for a pleasant ride. Steering columns on older scooter models can sometimes be warped, rusty or sprained. If the scooter does not drive straight or feels spongy, we recommend checking the upper and lower steering head bearings.
How do I find the right steering columns & engine swing arm pivots for my scooter?
Right now you're in the general area of Steering Columns & Engine Swing Arm Pivots. However, you can narrow down your search by selecting the model above, for example "Modern Vespa" or "Lambretta", depending on the vehicle for which you are looking for a steering column, fork or head tube. Then only the items that are suitable for this are displayed. By selecting the filter, for example "Steering Columns & Forks", you can further refine the selection. If you remove the category filter, e.g. "Classic Vespa", the entire range for steering columns and forks is displayed the entire range of steering columns & engine swing arm pivots is displayed. This is always helpful if you are not sure what kind of scooter you are travelling with.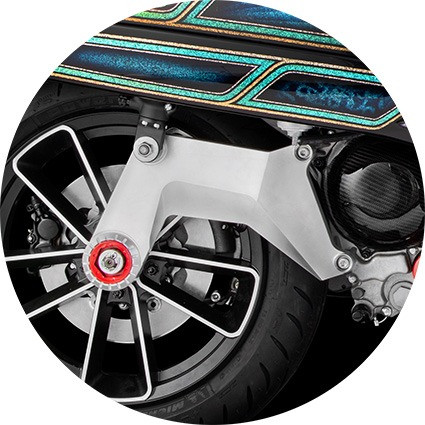 The range of steering columns & engine swing arm pivots at SIP Scootershop
Bearing sets for the steering head and suspension arm must be replaced regularly. Over time, they wear out or fail and then give an unsafe riding feeling. Tapered roller bearings can absorb higher forces and run more easily under pressure. For vintage Vespas, SIP offers steering head bearings with roller cages and thus bearing tuning for these models.
Steering head tubes or forks are the connection from the handlebar to the rim. As a standard spare part, they usually come from OEM manufacturers. Conversion forks are necessary for classic Vespas if a disc brake or other shock absorbers are to be installed.
Riders of a modern Vespa can optimise their suspension to the highest level with special swing arms.
The sports forks from PM and MALOSSI are very popular with GIELRA Runner riders.
Engine swing arms stabilise the existing chassis or, as with the Wideframes, allow a PX engine to be mounted in the old frame.
Probably the most visually striking change to the SIP "Pordoi" custom scooter is the swing arm in conjunction with the SIP exhaust. This makes the GTS look like no other.
Anti-dive kits prevent the shock absorbers from bottoming out, especially on smallframe Vespas. Steering dampers are mainly inserted in quarter-mile races.
Rubber engine mounting bushes are engine mounts. They reduce the vibrations that are transmitted to the frame and are crucial for good handling. If you ride your scooter a lot, like to take bends often, or if you put a lot of weight on it, you should definitely replace the rubber engine mounting bushes more often. For racing scooters, this is a matter of course. Everyday riders will be amazed at how pleasant it is to ride with new rubber engine mounting bushes.
The PK conversion steering columns from SIP make it possible to fit GRIMECA disc brakes and a variety of PK shock absorbers on Vespa models from the 60s and 70s. The ZIP SP conversion steering columns are also popular in the racing series. The SERIE PRO 12" conversion steering column is the basis for the 12" conversion of the SIP custom scooter "Glorious Basterd".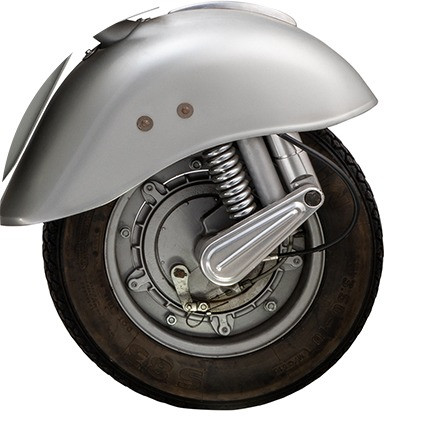 The top brands in steering columns & engine swing arms pivots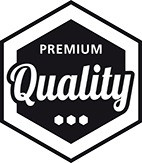 PIAGGIO: As the manufacturer of the Vespa, the Italians are the main supplier of steering columns and their spare parts.
RMS: Supplier of cheap and good steering head bearing sets, steering columns and swing arm bearings.
SIP SPARE PARTS / PREMIUM QUALITY / SIP PERFORMANCE: High quality steering head bearing sets, rubber engine mounting bushes, conversion steering columns and also tools.
ZELIONI: Very nice CNC aluminium swing arms and wheel hubs for Modern Vespa.
PLC: Reinforcement silent rubbers, especially for racing.
Customers ask - SIP answers
"What do I need to consider when converting to 10"?"
To convert the rear of the vehicle to 10", we offer conversion rims. For oldie riders, we recommend converting to a PX engine straight away. Alternatively, we offer a conversion rim or a drum brake conversion kit. Don't forget the front rim, tyres, brake system, speedometer cable and shock absorber! In addition, a different bracket for the upper shock absorber seating is required to compensate for the 4 mm offset.