Spare parts for scooters
- Overview
Here you will find spare parts for many models and vehicle types: For Vespa and Lambretta, Modern Vespa, Scooter and Maxiscooter, for Ape or even mopeds and mopeds. Simply select "Classic Vespa" or "Maxiscooter" from the pull-down menu at the top and you will be shown only the spare parts for these models. We also present some manufacturers who offer parts for your selection. Of course, you can also search directly by item name, manufacturer, use and so on in the menu bar on the left. The selection is gigantic with more than 20,000 articles.
The categories are currently: Vespa & Ape, Modern Vespa, Scooter, Maxiscooter, Lambretta, LML and Moped.
Another service is the detailed exploded views that we have stored for you in the "Explos" section. There you can also search for a specific type and model and view, download and print out the helpful diagrams.
Here you can go to the Exploded views.
Short url:www.sip-scootershop.com/ersatzteile> Bookmark!
PIAGGIO & VESPA

PIAGGIO is the manufacturer of the Vespa scooters, APE cargo tricycles and also the cult mopeds CIAO and BRAVO. The APRILIA, DERBI and GILERA brands also belong to the parent company.
For classic and modern Vespas we have almost everything in stock and immediately available. The range in stock for APE and CIAO, as well as scooters and maxi scooters from APRILIA, DERBI, GILERA and PIAGGIO is enormous and constantly growing. Since PIAGGIO components are also installed in many vehicles of other brands, the range of spare parts for scooters from BENELLI, MALAGUTI, ITALJET, PEUGEOT and many others is thus quite large.
LML
Lohia Machinery Limited (LML) is an Indian company that for many years manufactured a scooter similar to the Vespa PX under licence from Piaggio. Also for LML we have many spare parts in our programme.
DELLORTO
The Italian family business is now in its third generation of manufacturing everything to do with carburettors for Vespa and Lambretta. At SIP Scootershop we stock more than 1,000 products from DELLORTO and are completely convinced by the specialists. Racing proven quality since 1933.
SIP SPARE PARTS

SIP Spare Parts - Spare parts of the best quality! New spare parts that are neither available from PIAGGIO nor on the aftermarket are in demand. We have them manufactured as SIP Spare Parts. No bought-in articles are only re-labelled here. New moulds are created, designs are reissued and articles are improved in material and function. This is very time-consuming, cost- and labour-intensive and sometimes not always economically sensible. But we have a great love for the Vespa and we will do a lot to ensure that these wonderful scooters can no longer be ridden because of a lack of spare parts or bad parts. And without spare parts there is no Performance & Style.
SIP STYLE
The transition from accessory to spare part is fluid. If an item does not correspond 100% to the original in terms of colour and shape, we stock it under SIP Style. But if you need a new brake lever, new indicators or new grips, why not upgrade to a cooler look and give your scooter a SIP style?
REPRO Parts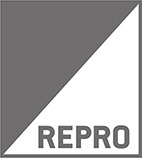 Both in shape and colour, the items correspond to the original REPRO the original parts or accessories of the old Vespas. These parts are often labelled "abolito" by the manufacturer PIAGGIO: "out of production".
However, we would like to be able to continue to supply you with these products in good quality and take some trouble to find alternatives from other manufacturers or to make a new production possible.
PASCOLI

A few kilometres east of Bologna lies the small town of Ravenna on the Italian Adriatic coast. Here Mauro PASCOLI has been producing high-quality accessories and spare parts for Vespas for many years. All products are built true to the original in their own production. An Italian institution for classic Vespas. Of course, these noble parts must not be missing in our stock.
CARLUCCI

We have also been stocking the parts of this Italian hobbyist and producer for several years. CARLUCCI manufactures many spare parts for classic Vespas and has specialised, among other things, in high quality sheet metal.
SIEM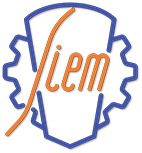 Taillights, headlights, turn signals or ignition locks - the Italian manufacturer SIEM builds retro parts for Vespas and mopeds. The high-quality chrome-plated metal housings make the look of the detailed spare parts perfect. Original equipment quality Made in Italy.
PREDIERI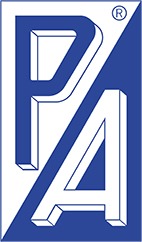 Since 1950, the Milan-based manufacturer "PREDIERI & ABBATE" has specialised in the trade and production of rare spare parts for Vespas. In our programme we have from PREDIERI Speedometer shafts, gear wheels, circlips or gearshift tubes - to name just a few products. The Italians convince through precise quality and high-quality materials.
SCOOTOPIA
From dealer to manufacturer. That is the story of Dean Harvey, who has been dedicated to Lambrettas for almost 30 years. SCOOTOPIA is based in Somerset, England, and is now known worldwide for the quality of its spare parts.
NUOVA MAZZUCCHELLI
When it comes to crankshafts and connecting rod sets, the Italians are among the first port of call. Perfect for tuning or racing - NUOVA MAZZUCCHELLI has been offering only the best quality for decades. Handmade and suitable for high revs. For long life and durability.
PREMIUM QUALITY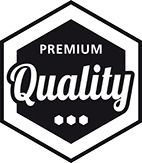 Quality is our top priority! That is why we combine under the label PREMIUM QUALITY articles that meet our quality standards and fully satisfy you as a customer. Take a look at what we have to offer and take your scooter to a whole new level. We wish you much pleasure.
SIP PERFORMANCE
Under this label, we produce spare parts that are performance-enhancing or more functional, among other things. Whether it's exhaust systems, speedometers or ignition kits. SIP PERFORMANCE products are ideal for scooter riders who want something special.
MALOSSI
Also with the premium tuning forge MALOSSI applies: all non-performance-enhancing parts are at the same time first-class spare parts and are not only intended for the sports sector. The Multivar variators are particularly popular.
RMS

The Italians from Milan began producing spare parts in 1945 and since 1980 have been trading under the name of RMS Classic. They offer a very wide range of high-quality spare parts for Vespas.
POLINI
The parts of the tuning manufacturer POLINI can not only be used for racing engines. Many of their parts can also be used as high-quality spare parts, as they are not performance-enhancing: such as V-belts, variator pulleys or clutches.
F.A. ITALIA

From the company "Fumagalli Anna", "F.A. Italia" was founded in 1985 in the small town of Lurago d'Erba, a few kilometres away from the beautiful Lake Como. F.A. ITALIA stands for high quality and exports its spare parts for Vespa and Lambretta to 25 countries by now. Of course, we also have many Italian parts in our range.
CIF

As early as 1959, Giuseppe Ferrigno started his own business dealing in spare parts and accessories for motorbikes and Vespas. In 1967, he founded the company "Costruzioni Ingranaggi Ferrigno" (CIF) based near Milan. We are pleased that we CIF parts for many years.
D.R.T.

The three letters stand for "Dennis Racing Team" and it is quickly clear where the wind is blowing from here: Denis Innocente was a racer through and through before he started professionally producing tuning and spare parts. Today he sells D.R.T. worldwide to 60 countries.
BOSATTA

The Italians "F.B. Fratelli Bosatta", based in Brescia, have not only been producing electrical spare parts for motorbikes, mopeds and Vespas since 1955. We have headlights, tail lights and, for example, exhaust systems from BOSATTA in stock.
CEAB
The Italian company from Genoa started in 1955 as a manufacturer of coils for motorbikes. Over the years it has CEAB and today supplies parts for alternators, ignition coils and other items for classic Vespas and Lambrettas.
OLYMPIA
What started in a small shop in Milan after World War 2 is now a company with several branches in Europe. Spare parts for Vespa and motorbikes are the core business of the Esposti family and OLYMPIA stands for tradition and Italian workmanship.
CASA LAMBRETTA
For more than 30 years, the Italians from Milan have been at the service of all Lambretta friends. CASALAMBRETTA They sell spare parts, restore and repair them, and even have their own museum. With these experts, the Lambretta is in the best hands.
SIP TV TUTORIAL CHANNEL
Understanding Vespa & Lambretta! We explain how to find the causes of defects, how to install products properly and how to fix problems yourself! Product presentations and unboxing videos. Subscribe to channel!