For many years, riders of scooters or motorbikes did not have much choice when it came to trousers: either the trousers were made of leather or textile. And there were few, visually not particularly appealing, motorbike jeans. Women could hardly find any suitable and safe trousers. But a lot has changed in this area in recent years. Those who find leather trousers too heavy and uncomfortable or textile trousers too unattractive can now resort to motorbike jeans. They have by far the best look and offer excellent protection.
Always remember: scooter and motorbike riders have no crumple zone. Of course, the leather suit is the ultimate for many motorcyclists and offers the best protection. However, you can also be safely protected in classic denim style, because we have jeans for men and women in our range that have passed all CE tests and still offer a stylish urban look. For example, if you ride to work on a two-wheeler and don't want to take a change of clothes with you, you can fall back on the jeans in our range.
Aren't normal jeans enough on a scooter or motorbike?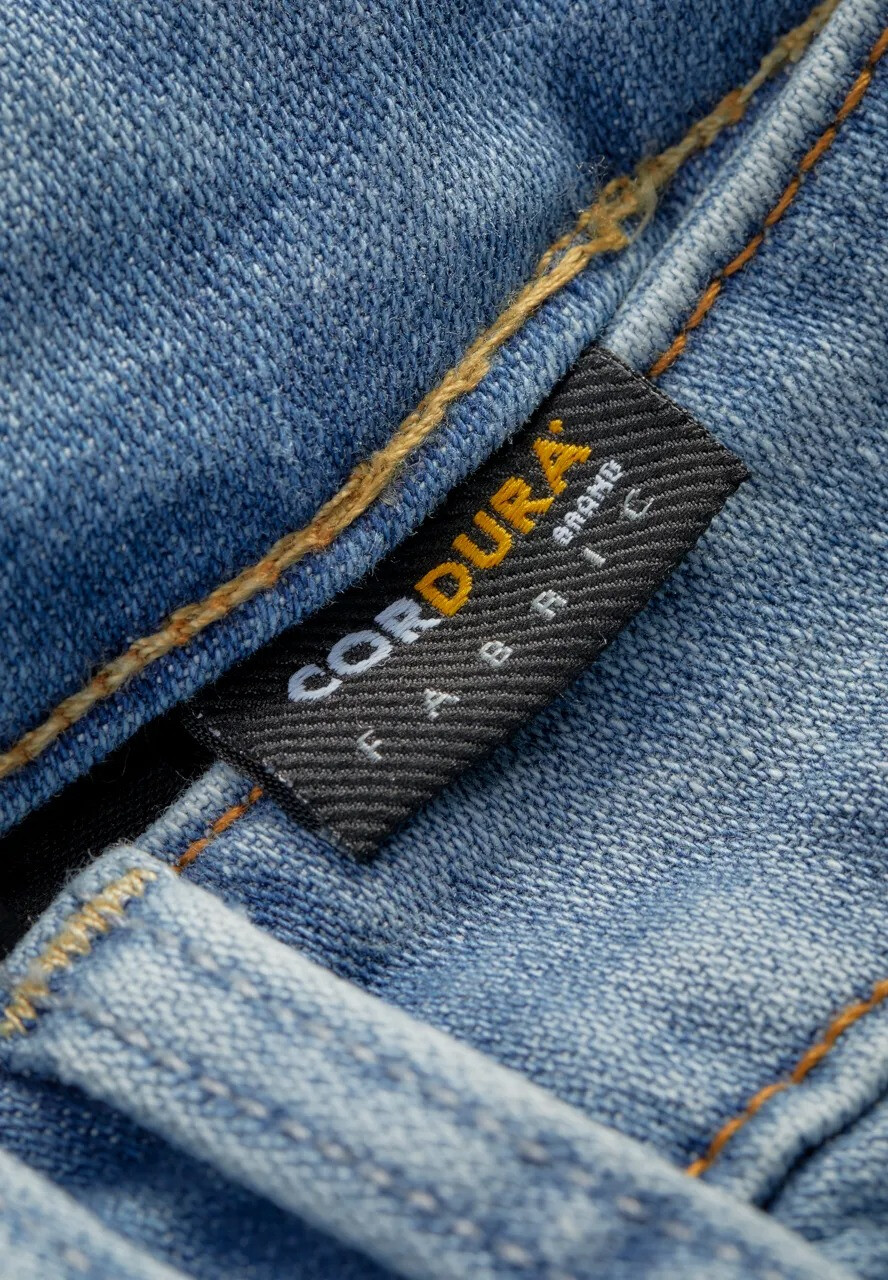 Basically, a normal pair of jeans is an absolute no-go on a motorbike or scooter, because in the event of a fall they will not survive the slide over the hard asphalt. It lacks tear resistance, it is not heat resistant and it does not have the pockets for the important protectors. The popular Levis jeans won't protect you on inner-city rides either. Motorbike jeans may look like fashionable trousers, but they are made of Cordura, Kevlar, Aramid or Dynemaa, just to name a few tear-resistant fabrics.
What makes motorbike jeans different from regular jeans?
These special jeans are not only suitable for everyday use, but offer exactly what is important: protection by protectors against bruises and injuries caused by abrasion. The special materials, as mentioned above made of synthetic fibres and cotton, will also easily take a slide on asphalt. From the outside, the protectors on the hips and knees are not visible at all, but they absorb the impact energy and prevent unpleasant bruising. In addition, many of these jeans are water-repellent and breathable.
The technical level of motorbike jeans has improved steadily in recent years. Leather is still the number one tear-resistant fabric, but jeans can rival textile trousers in terms of safety. And when it comes to looks, motorbike jeans are right up there anyway.
What fits are there for jeans?
They still exist, the motorbike jeans that flapped around the legs like a sail in the wind. But the alternatives we offer are very different these days. Make sure the legs are long enough, because no one should be riding with a bare ankle, shin or calf. And the trousers shouldn't be too tight, because they shouldn't be a pain on tours, for example. We present a few styles: