Winter check for your Vespa & scooter
We have put together some simple and proven tips for winterising your Vespa or scooter. Your favourite will thank you next spring with a joyful start!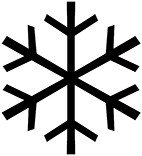 If you winterise your Vespa properly, you will hardly have any problems when you try to start it for the first time next spring. In principle, of course, it is possible to use the Vespa on dry days in winter without any problems. But even on such days, the salt on the road finds its way onto the rubber or metal and should be washed off thoroughly at the end of the ride.
In order to better prevent rust from forming on the surfaces during the standstill period, it is advisable to wash the scooter thoroughly. The dirt that remains, especially on the base plate, binds the air humidity longer and thus ensures early corrosion. If you have scratches all the way down to the sheet metal, it is best to dab them off with varnish, or if necessary, apply a layer of anti-corrosion oil.
1. cleaning / chrome care
Flyspeck and dirt attack paintwork and metal. These stains should be removed thoroughly before winter storage. Polish all chrome parts again. We have some very good Care products in our range of products.
2. charge battery
Disconnect the battery and charge. It's easier with our various Chargers - the battery can remain in the vehicle and is recharged as needed. The unit switches itself on and off!
3. radiator
Check radiator level and add antifreeze if necessary. Antifreeze top up. Even in the garage, but especially outdoors, it is now getting cold and icy.
4. tyre pressure
To avoid a flat tyre, the tyre pressure should be increased by approx. 0.3 bar. With our air pump this can be done very precisely.
5. fill tank
All metal tanks should be filled to the brim with petrol to prevent corrosion.
6. storage
To relieve the tyres, the vehicle should be placed on the main stand. Of course, you can also jack up the scooter completely, e.g. with our Shunting aids! Ideally, it should be stored in a dry room (garage, cellar). In any case, we recommend that you protect the scooter with of our folding garage. and protect it well.
7. winter tyres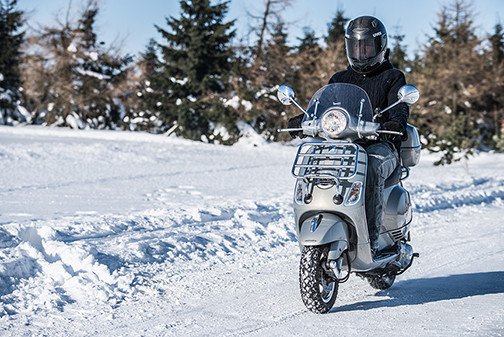 If you want to drive your scooter in winter, you need the appropriate tyres. Winter tyres. The range of tyres for scooters is now extensive.
Attention: Our video is no longer up to date! Since 2017, winter tyres are no longer compulsory for scooters. However, the situation is different in the neighbouring countries of Switzerland and Austria. There, these tyres are still compulsory.
8. never freeze
"There is no bad weather, only bad clothes". Yes, an old saying, but still true. Tucano Urbano offers clothing with chic and lots of function that make riding a scooter a pleasure even in cool temperatures: The wind/weather protection "Termoscud®" is the optimal water and cold protection for all seasons. The blanket is connected to the scooter in a few easy steps. Legs and lower body are thus optimally protected. The coat is toasty warm under the padded, waterproof material!
Grip cuffs from TUCANO URBANO. The ideal protection against wind and weather in the cold season. The handlebar cuffs keep your hands toasty warm. Controls such as light and indicator switches are still easily accessible.
The "Linuscud" from TUCANO URBANO is the ideal wind/weather protection on short trips. Especially in the city or on short trips, it keeps legs, chest and hips toasty warm and is 100% waterproof. It is worn like an apron and is not firmly attached to the scooter.
The "Panta-Fast" is the ideal wind/weather protection for all those who find a "Termoscud" too bulky or are looking for additional protection from wind and weather. It is worn like an apron and is not permanently attached to the scooter.
The ultimate in comfort with heated seats. With the Seat heating from TUCANO URBANO you always have a warm seat. The heated pad is simply placed over the seat and secured with Velcro straps.
Thermo-Rock "Cool Hot" from TUCANO URBANO: Easy to put on and take off, this skirt offers reliable protection against cold and wet. It can be worn over skirts and trousers and its generous cut does not restrict your freedom of movement.
Wind/weather protection "Termoscud® Passenger" by TUCANO URBANO. To keep the passenger dry and warm, we recommend the "Termoscud Passanger". This is attached to the rider's "Termoscud" with Velcro or placed around the rider's waist.
9. lighting
In the dark season, the lighting of your scooter is more important than ever. Check the lights and replace them if necessary. Or upgrade weak 6 volt ignitions to modern, powerful 12 volt 110 watt ignitions. SIP PERFORMANCE ignition 110 watts.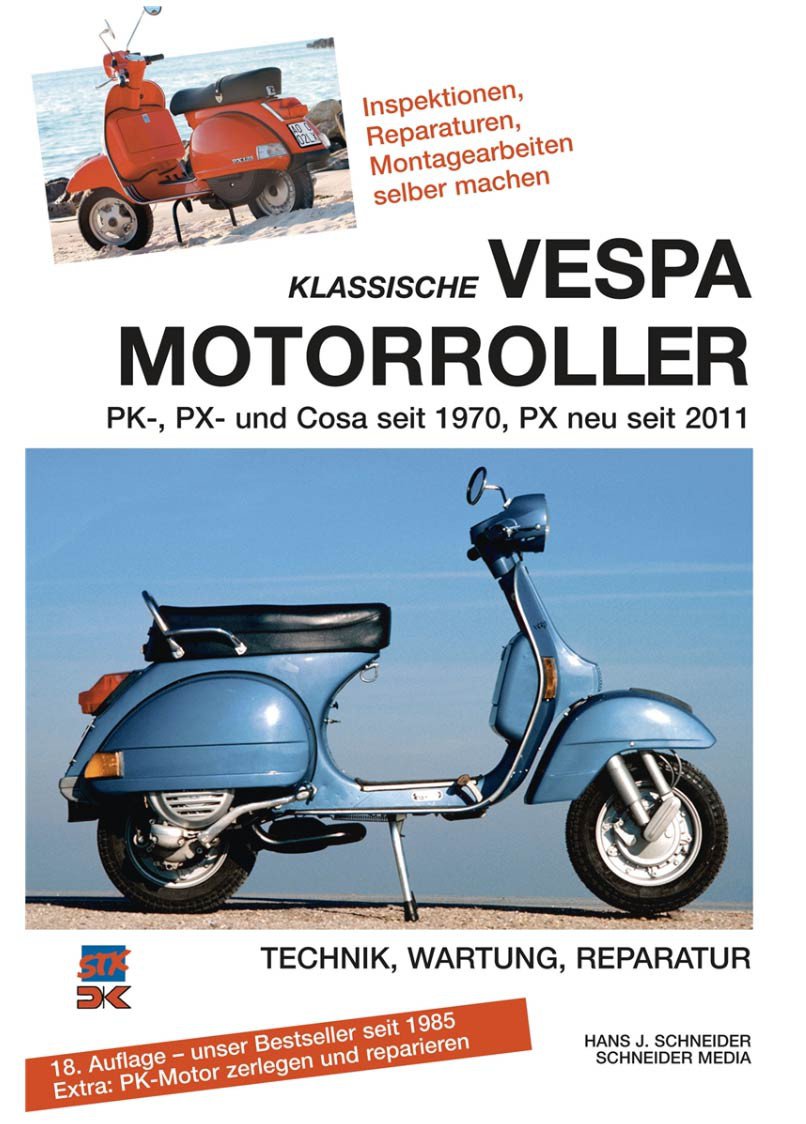 Manual Classic VESPA Scooters
- all PK, PX, Cosa since 1970 Technic,
Maintenance, Repair
German
224 S.
650 colour photos and drawings, 15th enlarged edition