We have put together some simple and proven tips for winterising your Vespa or scooter. Your favourite will thank you next spring with a joyful start!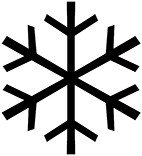 If you winterise your Vespa properly, you will hardly have any problems when you try to start it for the first time next spring. In principle, of course, it is possible to use the Vespa on dry days in winter without any problems. But even on such days, the salt on the road finds its way onto the rubber or metal and should be washed off thoroughly at the end of the ride.
In order to better prevent rust from forming on the surfaces during the standstill period, it is advisable to wash the scooter thoroughly. The dirt that remains, especially on the base plate, binds the air humidity longer and thus ensures early corrosion. If you have scratches all the way down to the sheet metal, it is best to dab them off with varnish, or if necessary, apply a layer of anti-corrosion oil.