Vespa Scene Sri Lanka - Kodukarayo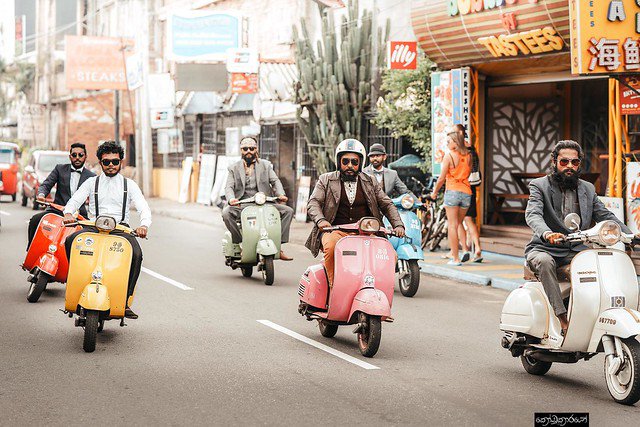 In Sri Lanka, the former British colony Ceylon, a small but very lively Vespa scene has developed around the capital Colombo. People are not only interested in the cult scooter from Italy but in a complete lifestyle: people meet in Italian cafés and ice-cream parlours, vintage fashion is worn, the accessories and the way the Vespas are designed have a very special touch. By the way: the Vespas all come from Indian LML or Bajaj production but are painted and converted with great attention to deta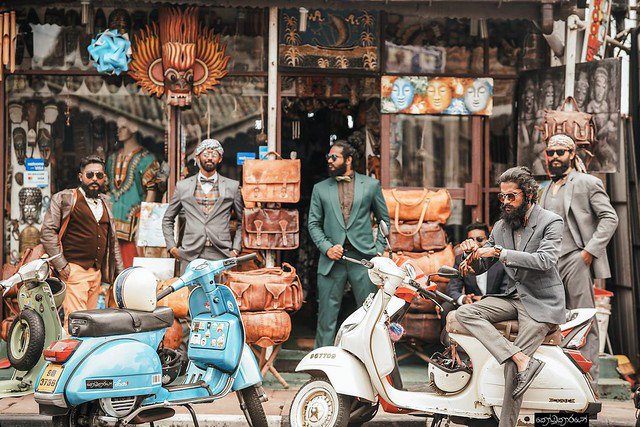 The passion and enthusiasm of Sri Lankans for the Vespa knows hardly any limits. The attitude is not to own polished museum vehicles but "daily rides". Always and everywhere by Vespa, also big rides for example to the very south to Galle and the dream beaches there or into the mountains to Kandy. 
Metal, grease, the smell of petrol and 2-stroke, plus dirty hands and a cool beer in your hand. Happiness can be so simple, and this feeling very much connects us here to the guys in far away Sri Lanka! 
All pictures are here on flickr!