Vespa GTV Custom Project NASCAR
Our friends from Butcher Garage in St. Petersburg have once again done a great job. You probably already know Butcher Garage from the ESC project they realized for SIP Scootershop in 2018. Under the direction of mastermind Alex Mazan, this time a Modern Vespa GTV has been completely turned inside out. Inspiration was NASCAR champion Richard Petty, but let's hear about this from Butcher Garage themself. We think that they have once again succeeded in creating a real eye-catcher.
A custom Vespa in NASCAR style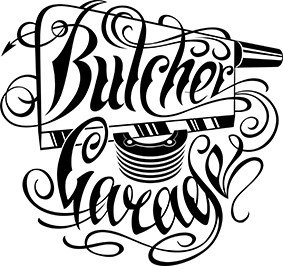 By Alex Mazan:
This project is our respect to Richard Petty, nicknamed "The King", is an American former stock car racing driver who raced from 1958 to 1992 in the former NASCAR, most notably driving the No. 43 Plymouth/Pontiac for Petty Enterprises. He was the first driver to win the Cup Series championship seven times, also winning a record 200 races during his career.
The Petty's team corporate colors are adapted for the Vespa GTV by our workshop. Killer paintwork by "octopus art aerografia". No stickers were used, everything is hand painted.
The owner of the scooter is our friend Andrey, a famous dance teacher from St. Petersburg and a fan of the Vespa brand. He already has several scooters in his collection, including a project from our workshop.
Technical specifications:
Image gallery Vespa GTV Custom