The Vespa 946 in the Year of the Rabbit - Special Model 2023
The Vespa 946 is celebrating its tenth anniversary
with a limited edition of 1,000 pieces. This numbered version of the Vespa 946 is all about the lunar calendar, which has heralded the Year of the Rabbit. With this, the manufacturer Piaggio is starting a project for the Vespa 946 that will continue for the next twelve years. Each further Limited Edition will be inspired by the lunar horoscope animal of the corresponding year.
While many Western cultures have been in the year 2023 since 1 January due to the Gregorian calendar, the clocks in many parts of Asia tick a little differently, because there they are guided by the so-called lunar calendar. New Year's Day is traditionally calculated according to this calendar in China, Indonesia, Korea and Vietnam, among others, and falls on 22 January. The rabbit itself is considered to be clever, calm, attentive and patient, but it is also said to have arrogant, pessimistic and conservative traits.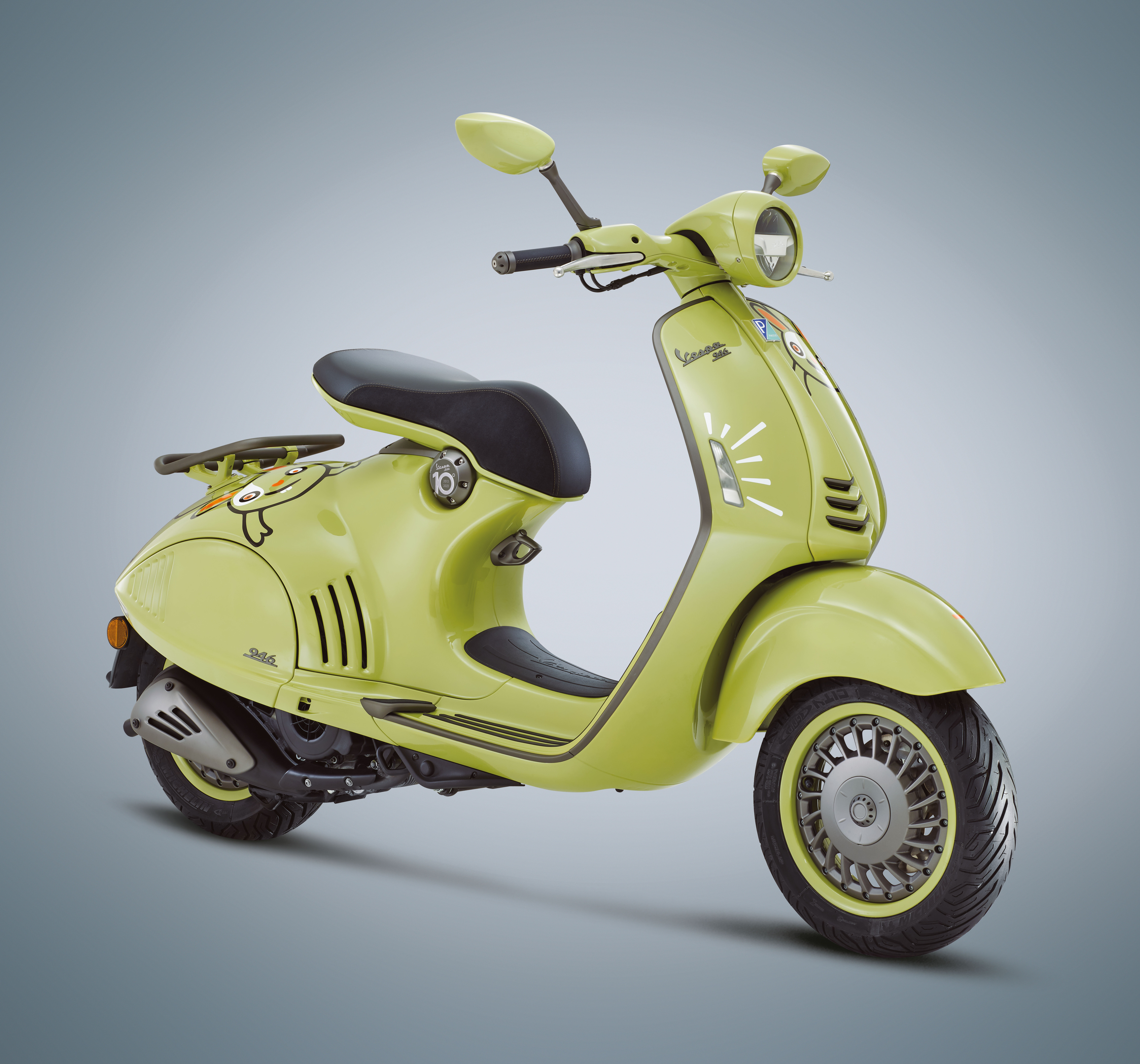 The Vespa 946 - Special model for the Year of the Rabbit
The Vespa 946, on the other hand, is considered a masterpiece from Italy and has become a collector's item thanks to its special features. The Rabbit Vespa has been repainted and expresses the love of nature with a fresh green colour. The bodywork of the Vespa 946 "Anno Lunare" is of course emblazoned with the stylised silhouette of a cheerful bunny. Otherwise, it continues to roll on 12-inch wheels and pampers its riders with ABS, double disc brakes at the front, slip control and LED lights, among other features. The 125 or 150 cc version remains the same.
We are already looking forward to the next few years, when the Vespa 946 will be completely dominated by the following animals and mythical creatures: Dragon, snake, horse, goat and so on. The cycle will end in 2034 and then the Vespa 946 will have a tiger in the tank.
At SIP Scootershop you will find many products around the Vespa 946 and other Modern Vespas: Luggage & Travel, Tyres, Brakes, Clutches and much more.