Southport National Scooter Rally 2019 Report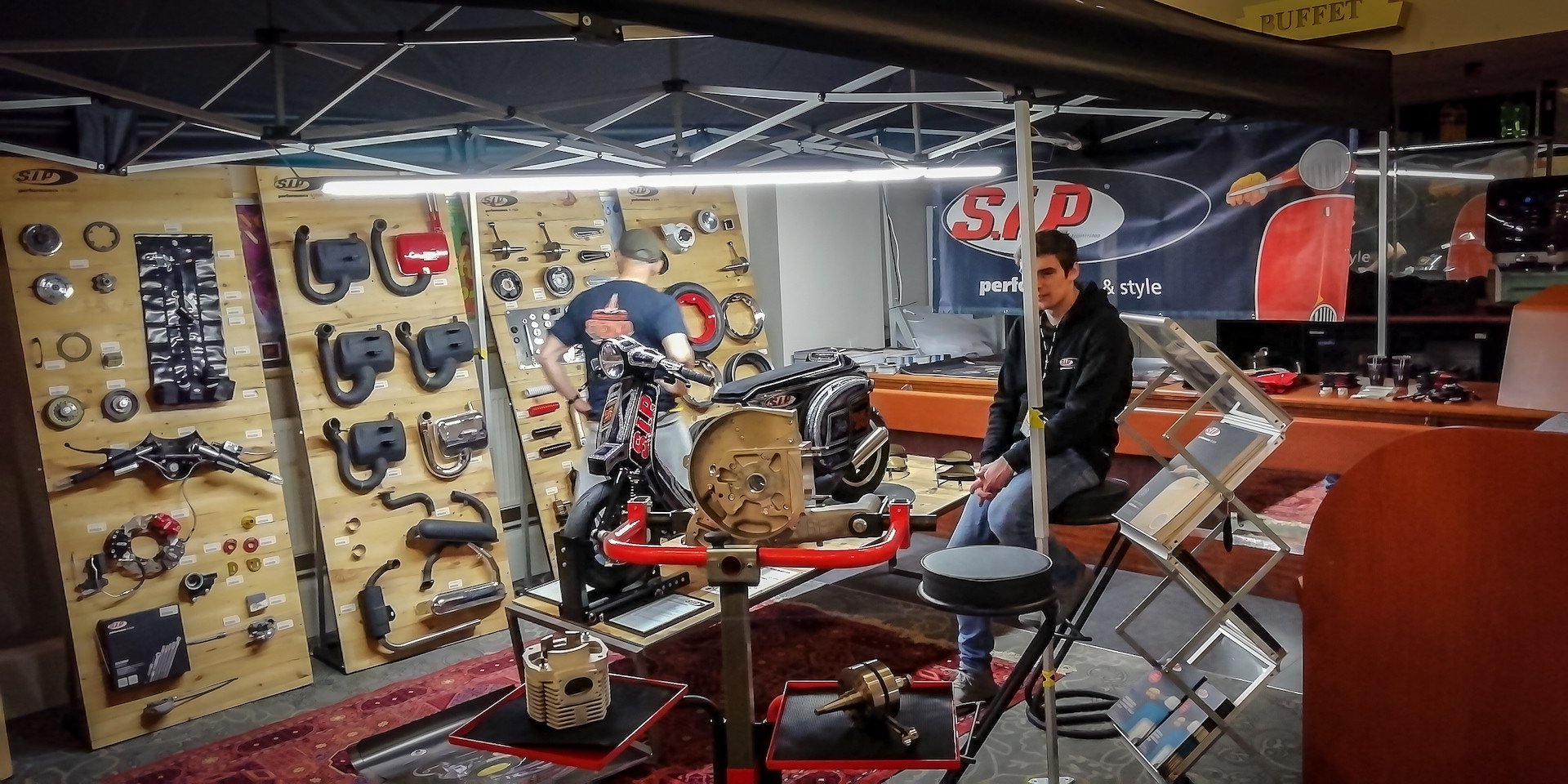 On 25th and 26th October 2019 the Southport National Scooter Rally & Custom Show took place to close the 2019 season. It is the first time that the last Scooter Rally of the year will take place in Southport, after having been held in Bridlington for the last few years.
For the organizers it was a great opportunity to remix things.
SIP didn't want to miss the opportunity to present their custom scooters and novelties at the well-attended Custom Show. That's why we packed our Sprinter and set off on the 2-day trip to the west coast of England. At first the journey went without a hitch. We reached the ferry in Calais on time and stayed for one night in Dover. On the way on (this time on the left side 😉) the traffic made it difficult for us and we needed twice as long as planned.
Finally arrived in Southport, we had to move into our rooms and make first acquaintances with the British scooterists in the local pub.
So much for our journey.
On Friday there was little or nothing to see in terms of scooters, because first the nighter was on the agenda.
The real rally started on Saturday morning. We could present our scooters (Glorious Bastard, ESC Custom, GTS Pordoi, Something Special) at the Custom Show. The field was dominated - as usual at British Scooter Rallys - by countless Lambrettas. With 63 exhibited custom projects, there was a large and above all very good selection of scooters to be seen in the Floral Halls. The nearly 2,500 visitors, who arrived despite the miserable weather to a large extent by scooter, were inspired. Also the SIP booth incl. 25-year Racer was very well received by the audience.
At the end of the day we can look back on many nice contacts and conversations. As a little delicacy the Glorious Bastard and the GTS Pordoi could each win a prize at the Custom Show.
All together, we and - even more important - the visitors liked it very much. The last BSRA National Rally 2020 at the end of the season will take place again next year in Southport.
We would like to thank all organizers, helpers and visitors for a successful Scooter Rally and we will see you soon in Great Britain!