Sexiest Workshops: Craftwerk.Berlin
For Jesco, a trip to his second home was on the agenda as part of our "Sexiest Vespa Workshop" series - it was to the German capital Berlin. Between Lichtenberg and Friedrichshain, a five-minute walk from the Stasi Museum, a few two-wheeler lovers have made a dream come true and created a little paradise on 900 square metres with the "Craftwerk".
"The concept is based on the fact that we have built here for everyone what we would have liked to have had in the past as tinkerers. Everything under one roof, where you feel comfortable," says co-founder Nils Homann as he guides Jesco through the canteen, which is also a bar and cafeteria. In the next room, however, Jesco is more in his natural habitat, because it smells of oil and brakes. Here in workshop area 1 is a Vespa, of which there are several in the Craftwerk, as Nils reports: "We have some members who ride both motorbikes and Vespa."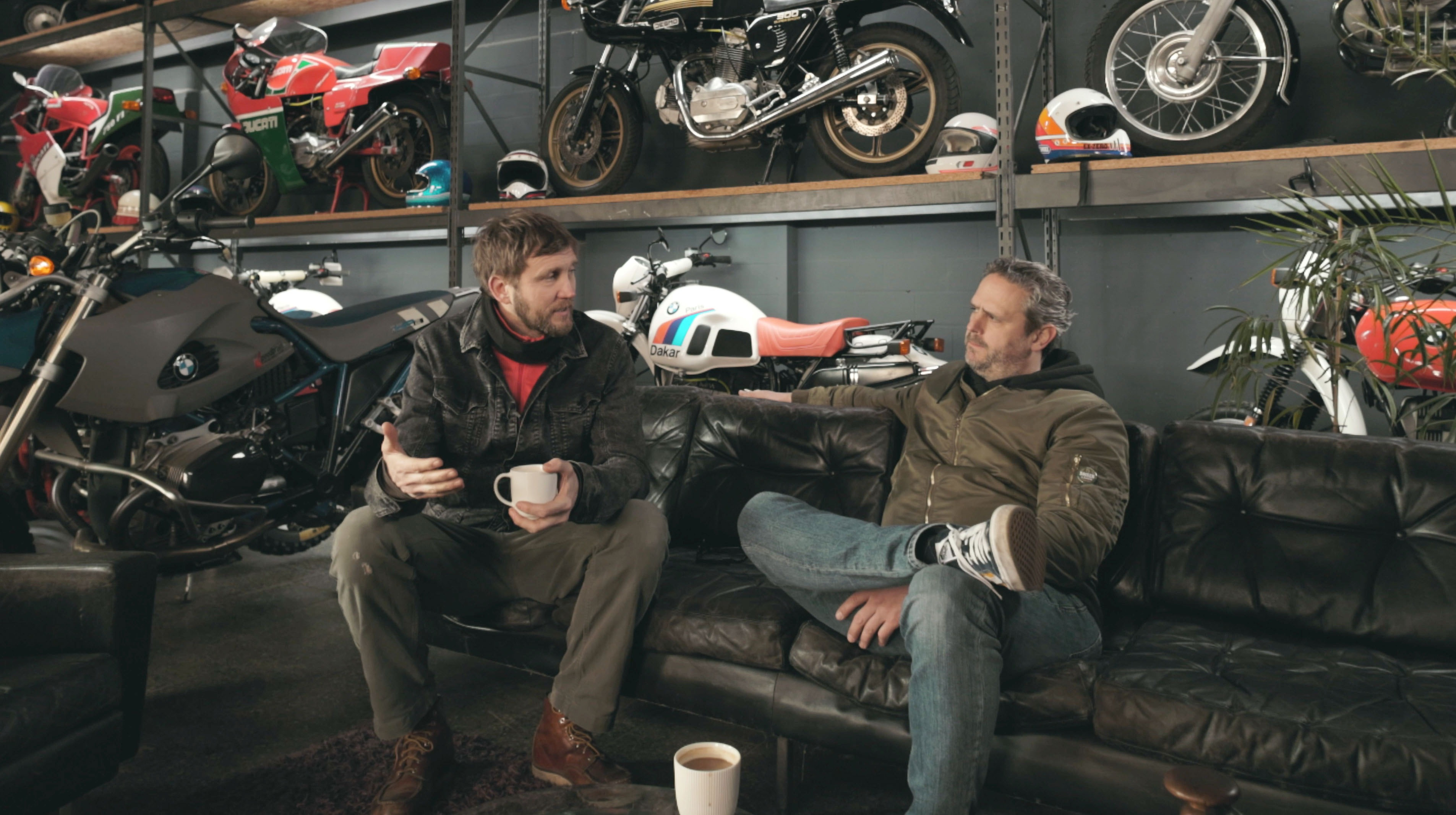 Traveller, do you come to Berlin ...
The entire interior has been stylishly designed with a sure hand. Every picture on the wall tells a story. The deco ranges from the old petrol pump to the espresso GT tyre. Motorbikes dominate the hall with the parking spaces, but every now and then a scooter can be found among the BMWs, Harleys and Yamahas.
The Craftwerk has around 130 members (as of January 2023) and they can tinker with their machines to their heart's content, chat about pistons and cylinders or attend one of the organised evenings when, for example, films related to bikes are shown. As soon as the weather permits, fans of cars and two-wheelers meet on the last Sunday of every month in the adjoining courtyard and show off their treasures.
To find out which is the coolest motorbike in the Craftwerk and the most successful racing machine in the world, how exactly the Craftwerk came into being and what the philosophy behind it is, take a look at the video. "If you're ever in Berlin and want to drink a good coffee, you can get it here," says Nils to the audience. It's certainly worth accepting this invitation.
We thank Nils for his hospitality and wish the Craftwerk many more successful years.
Click here for the complete playlist with the "Sexiest Vespa Workshops".