One night in Bangkok - a VESPA weekend
Together with friends from Korea, Taiwan and Thailand, I went to Asia for a few days to escape the winter and the Christmas rush. Destination: Bangkok / Thailand. The city is not completely unknown to me and always worth a visit. Bangkok and the surrounding area were explored by Vespa, of course. Thanks to the one or other stay in Asia, the traffic fortunately doesn't really shock me anymore and I manage quite well in the street bustle. Even though deep down my heart still beats for hand-shifted old Vespa models, I feel very comfortable here on my Vespa S 125 3V. With the automatic transmission, even the "stop & go" traffic at rush hour is bearable and when racing through the traffic lights between intersections, you can concentrate on your "opponents". Thanks to the good chassis, even the bumps at 100 km/h on the city motorway don't bother you.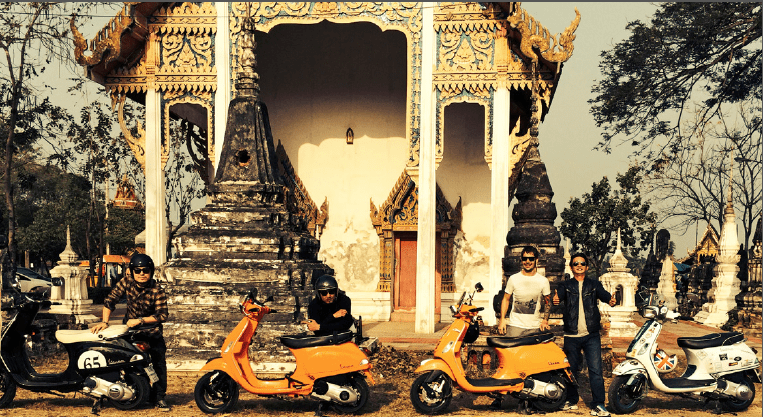 Although city traffic is dominated by two-wheelers, the Modern Vespa models LX, S and GTS catch their eye. So it almost feels like being on the road in Italy on an old Vespa. There is a lot to see in Bangkok on the subject of Vespa. The "Vespa Flag Store" downtown with a nice exhibition of old and new models, our SIP Racing Team "Thundercats SC", Lome with its new showroom in a shipping container full of old wide- and largeframe models in original condition, illegal street races and and and...But as they say: "what happens in Bangkok stays in Bangkok".
It's nice that a hobby connects like this.
Moritz, SIP Scootershop