Indicator kit with LED daytime running light, for Vespa GTS /GTS Super
Indicator with daytime running light function for the 2014 VESPA GTS/GTS Super models. The front turn signals have white LED daytime running lights. Thanks to a 6 watt halogen bulb, the luminosity is significantly stronger than with the conventional turn signals. When the indicator function is used, the front turn signals and daytime running lights switch on alternately. With e-approval mark.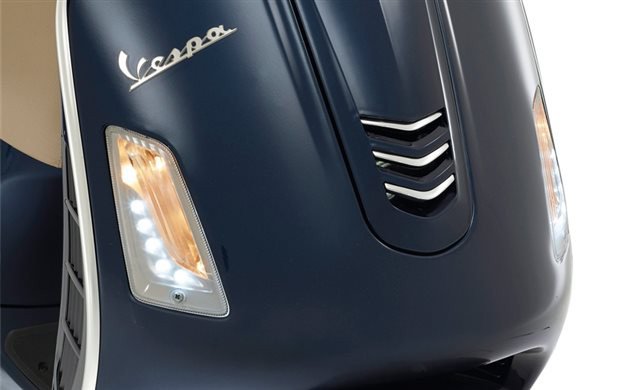 The older GTS/GTV/GT and GTL models can also be converted to these turn signals with a little skill. The best way to do this is with our indicator kit, item no. MV000475. This includes a mounting kit with all plugs and connections, as well as both front turn signals and bulbs.