Incoming goods at SIP Scootershop
How items come from the supplier to our warehouse
At SIP Scootershop we currently have almost 60,000 items in our inventory management system. Our primary goal is to always have all of these items immediately available in stock. Not only once have tax consultants and auditors admonished us to downsize our warehouse and think more economically. But they don't know that 80% of our suppliers are located in Italy and that the term "just in time" has unfortunately not yet made it into Italian. The delivery capacity of our 500 or so suppliers is, to put it diplomatically, often quite different. MALOSSI, for example, from which we carry all 7,000 article numbers, always delivers on time. We receive fresh parts from Bologna every two weeks, and everything has been coordinated at a high technical IT level over many years. We can reach another supplier only by fax. The average time between order and delivery of goods to us is more than 300 days and he delivers just a handful of items. But if these are the best seats you can buy for old Vespas, we are happy to go that extra mile.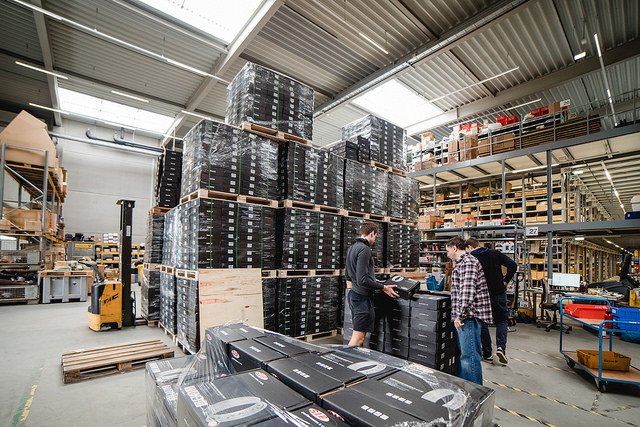 We like to explain the logistics with the example of a SIP tubeless rim
Our purchasing team always keeps track of all items in our inventory management system. The EDP helps us with target and reorder levels, which are dynamically adjusted via an algorithm depending on sales figures and seasonal fluctuations. Based on historical data and these formulas, the system suggests to the buyer how to order an item so that it arrives at the warehouse on time.

The supplier receives our order and we receive a proforma invoice. Most of the time we have to pay a part of the order value already to the supplier, sometimes only when the goods are ready for delivery, unfortunately rarely only after we have received the goods.
If the forwarders and, if necessary, the customs authorities are in our favor, the goods arrive at our central warehouse in Landsberg on the calculated delivery date. Then it is often like Christmas for our incoming goods team. New or particularly sensational products trigger small gatherings in the team and the news spreads through us like wildfire. Suddenly, product developers and salespeople also happen to be strolling around the incoming goods department to see what's new.

The SIP tubeless rims always come to us in 40-foot sea containers and have to be unloaded quickly at our premises in order to avoid standing charges. By delivery bill we check the delivery for completeness and see if there is any visible damage. Then the goods are sorted by article numbers and the quality inspection follows. SIP Scootershop is verified at the Kraftfahrt Bundesamt as a manufacturer, which makes parts with KBA numbers, parts certificates or articles with E-mark possible. For this, strict test criteria must be met, depending on the article. Mostly, these are random samples from the delivery, which must be accurately measured and weighed with calibrated measuring equipment, plus visual inspections and detailed documentation.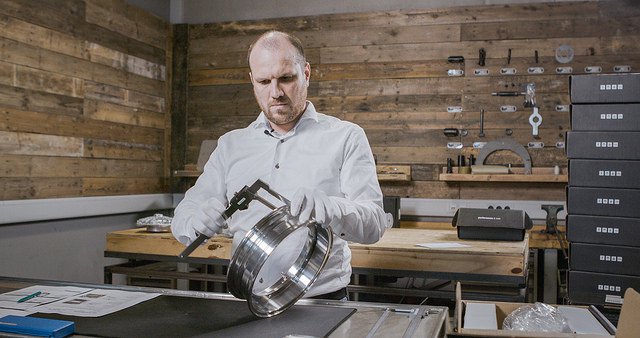 As a next step, our system suggests the optimal storage location. The decisive criteria for this are the sales frequency and the required storage volume. Some articles are assigned to a so-called pick warehouse, from which they are picked, and an overstock warehouse, from which they are replenished. We store our 60,000 items chaotically rather than thematically. Crankshaft is next to cylinder is next to fender. Only the computer knows where a product is located. With a final scan, the employee who stores the goods books the addition to the warehouse.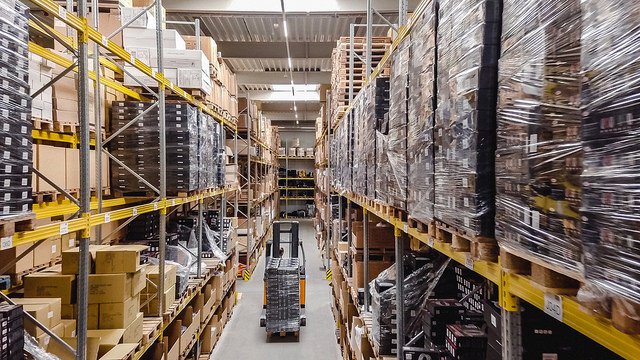 Once the item has been received, the stock indicator in the webshop switches from yellow (ordered) to green (in stock) and we can start shipping. Customers who had this item on backorder will now be delivered directly.

Most of the time, however, the customer doesn't even notice these processes and the article simply remains "green".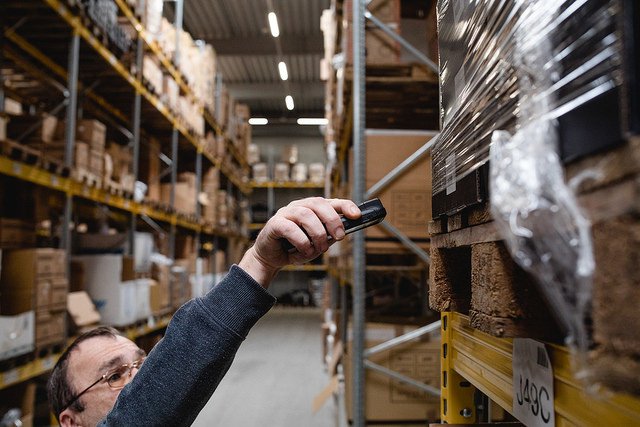 Would you like to see our warehouse live? Every year on Open Day in May we offer guided tours through all areas of the SIP Headquarters. From our store, you can always get a glimpse at our warehouse with the packaging area.