Great Yarmouth Scooter Rally 2019
We had some really bad weather which held the crowds away this year, but we still managed close to a 1000 people across the course of the weekend. 
Unfortunately, high winds took out the outdoor stage, causing us to move all bands in to one of our dj rooms. Lucky we have the space to accommodate. The weekend was all in all a successful one, with furthest travelled coming 260 miles from North Yorkshire. They travelled in the rain for 6 hours to join us. A well earned trophy for them and a beer....
The ride out on Saturday had approximately 100 scooters in procession, through the streets of Great Yarmouth. A spectacle for the town's tourists and locals. 
Had some great live music and Dj's across the weekend, with the 12 hour northern soul alldayer Saturday going off like a storm. The custom show saw 37 scooters entered of all description. Winners can be found on our sidewinders scooter club of great Yarmouth Facebook page. 
We held our annual raffle again and prizes donated by sponsors such as SIP were supporting us to raise money for Motor Neurons disease charity. A charity very close to our hearts as we lost a club member earlier this year to it. We raised a grand total of £1030 which is absolutely amazing. Thank you to you all. 
All in all a great event and we are moving in to the early stages of planning for 2020.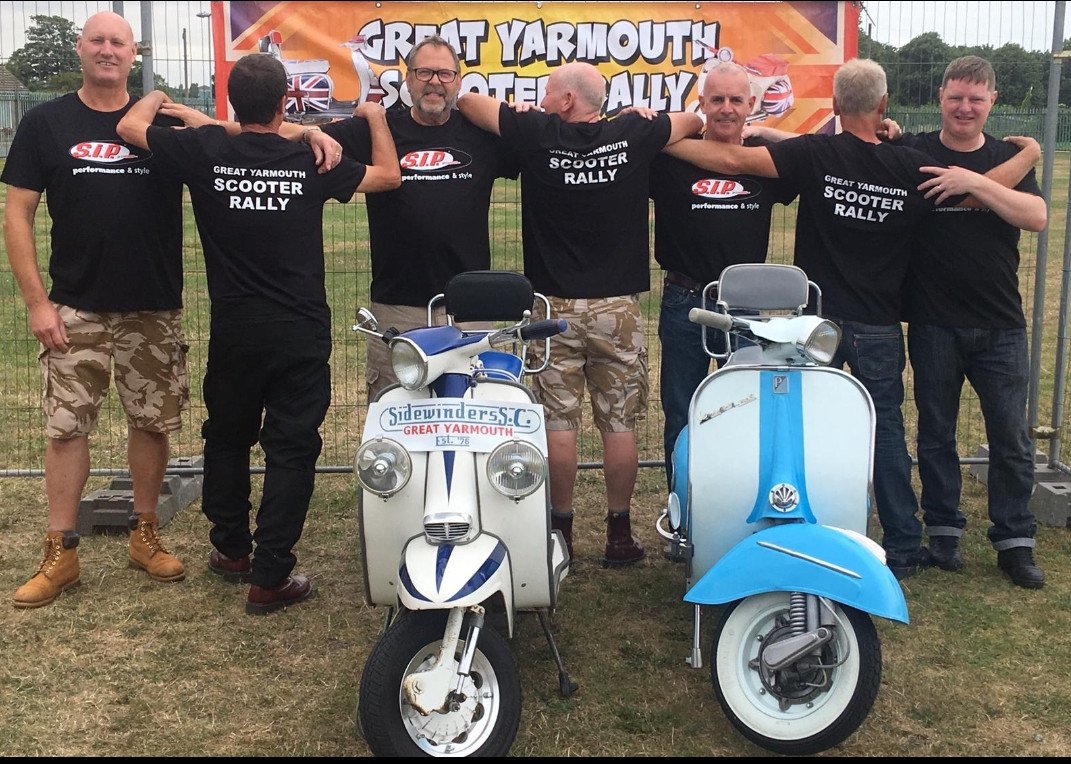 Thank you very much Paul for the report and the wonderful pictures of your GYSR crew! :) Looking forward to sponsoring your event next year as well!