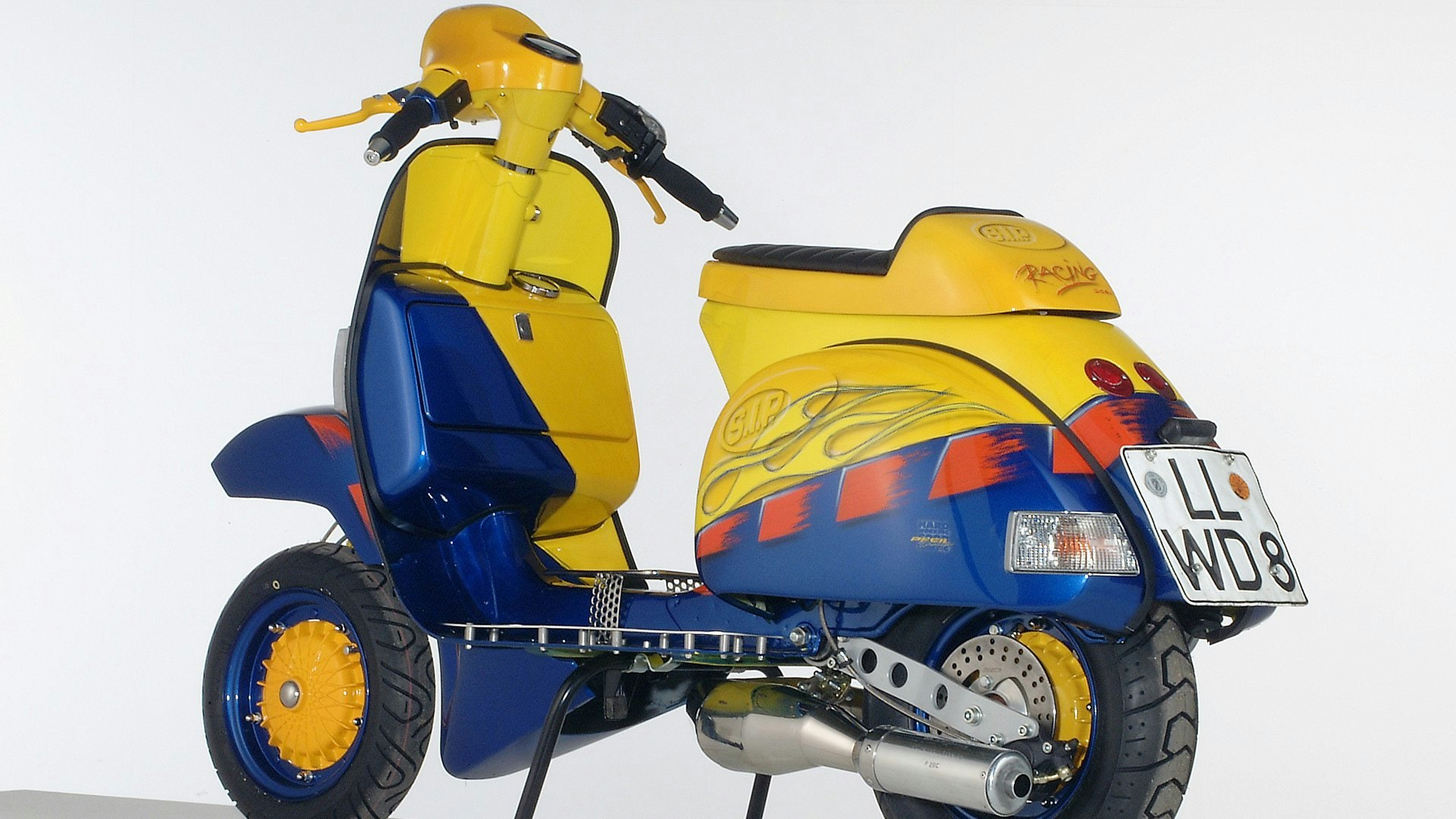 The basis of the second SIP Racer is a Vespa PX 200 E, built in 1981. Alex bought the scooter in 1991. At that time, the colour was metallic blue and the PX was equipped with white plastic covers and indicator grilles. The scooter immediately had all the welds sanded down and the side covers were filled and primed. The final paint was light blue. The seat was lowered, the BITUBOS, which were unaffordable at the time, were fitted and then the first 200 cc engine was tuned. MALOSSI 211 cc, long stroke crankshaft, long primary, 28 mm DELL'ORTO and POLINI racing exhaust. The next modifications were 120 wide tyres, self-built full circle crank, 30 mm MALOSSI carburettor and a KEGRA racing exhaust.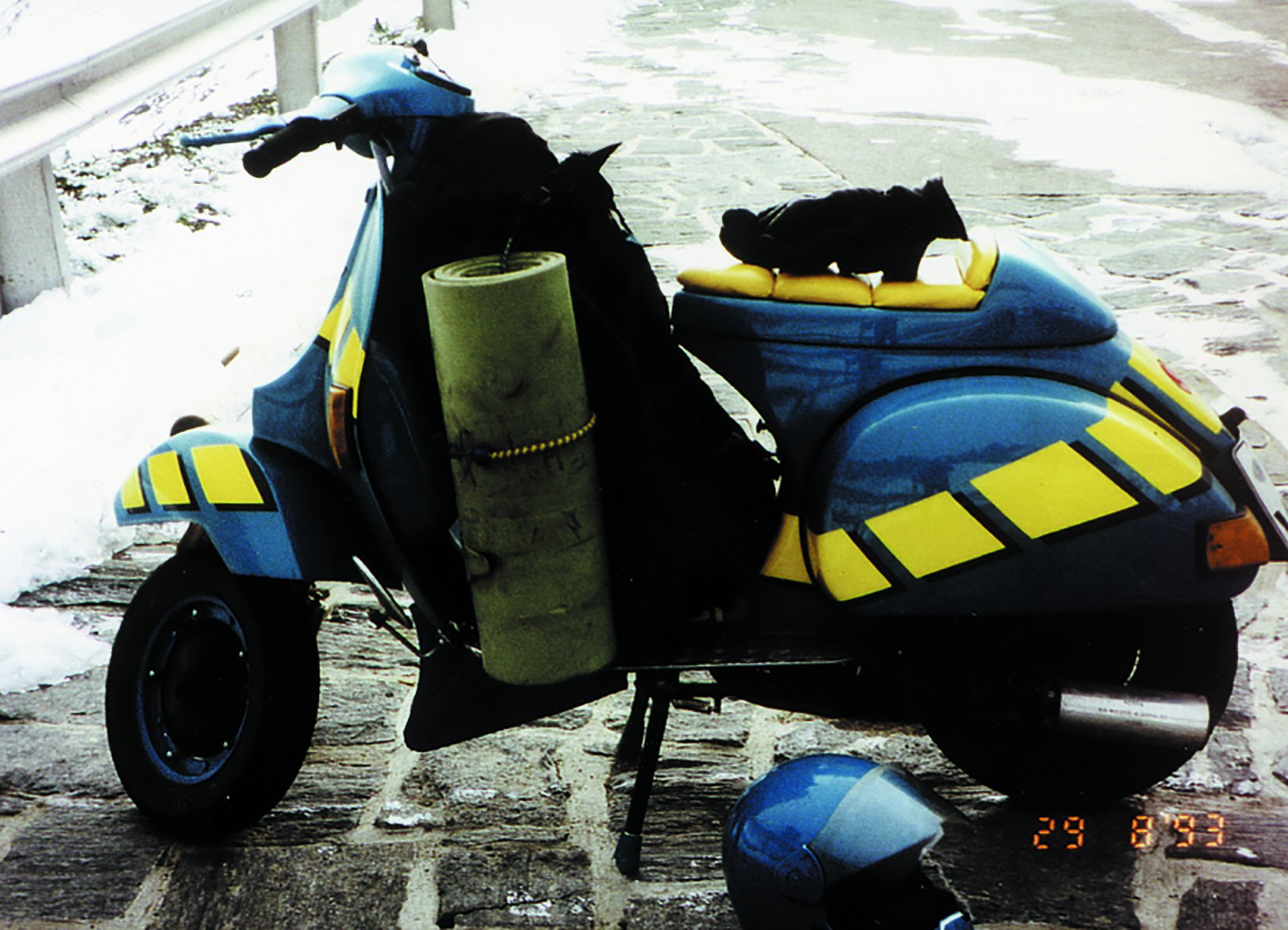 On the way to becoming a street racer
In 1993 the scooter was converted into a street racer: Dropbar (the welding costs alone were DM 400 at the time), the prototype SIP spoiler and the prototype SIP racing seat were built. Famous today, unknown back then: the round tail lights. At that time everything was home-made, today many of these parts can easily be ordered. The engine modifications were upgraded to an MBD diaphragm intake with Polini superval diaphragm valve together with a 34 mm flat slide carburettor from DELL'ORTO and a NORDSPEED exhaust.
The paintwork became a classic racing livery of the late 80s and early 90s: yellow speedblocks with dark blue shadows on light blue paint. After the SIP Racer was on scooter runs in Germany, Austria and Italy almost every weekend, other scooterists became keen on special parts made of fibreglass and carbon. As a result, Alex and Ralf sold the first products at various scooter runs and founded "SIP Scootershop" in 1994.