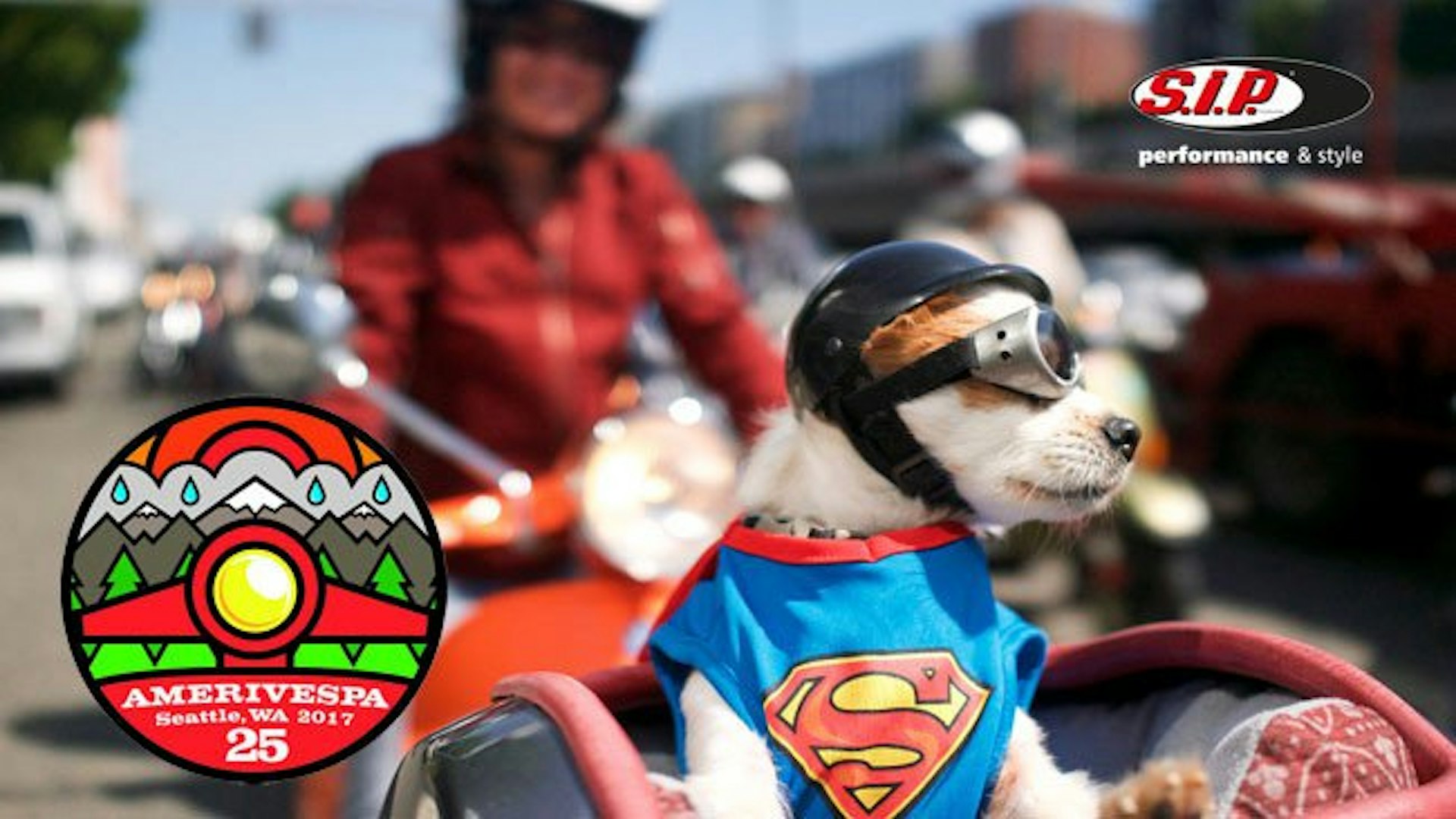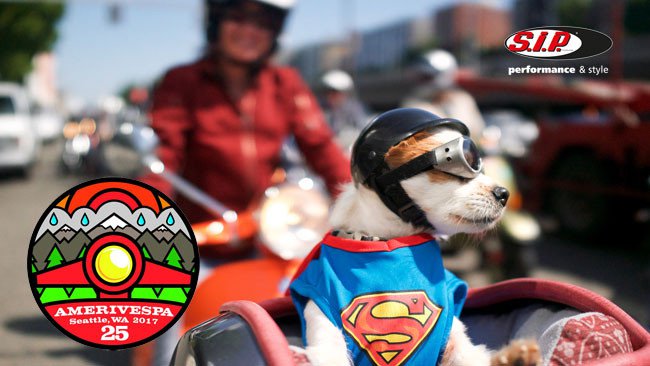 Roughly 700 keen Vespa and scooter enthusiasts gathered in beautiful Seattle, Washington, USA this year at the start of July for Amerivespa 2017, the US counterpart to Vespa World Days.
Not only was Amerivespa celebrated but also the 25th anniversary of the VCOA (Vespa Club of America). Amerivespa is the largest Vespa scooter rally in the USA with participants from the USA, Mexico and Canada. We accepted the Vespa Club of America's invitation to be there live and get an idea of the spectacle for ourselves.
Even as we came into land we were given a hint of what awaited us: Seattle is surrounded by a landscape of many lakes, national parks, mountains and the sea, the ideal location for a scooter rally. It is precisely for this reason that the organiser VCOA in cooperation with local scooter clubs was offering various rides throughout the event. Starting with guided tours through the major city with approx. 700,000 inhabitants to day rides on Bainbridge Island as well as other sights and hotspots around Seattle, there was even plenty to see for locals. A colourful mixed bunch of modern and vintage models wound through Seattle and the surrounding area time and time again.
We exhibited our highlight products such as tubeless rims, digital tachos & rev counter, SIP road exhaust systems, the bag range and other new products on a small improvised SIP stand at the vendor show. Old friends and customers were welcomed to the stand with bright sunshine and blue skies. Other items on the programme included a custom show, pinstriping, live music, DJs and a gymkhana circuit that put the skills of several Vespa riders to the test.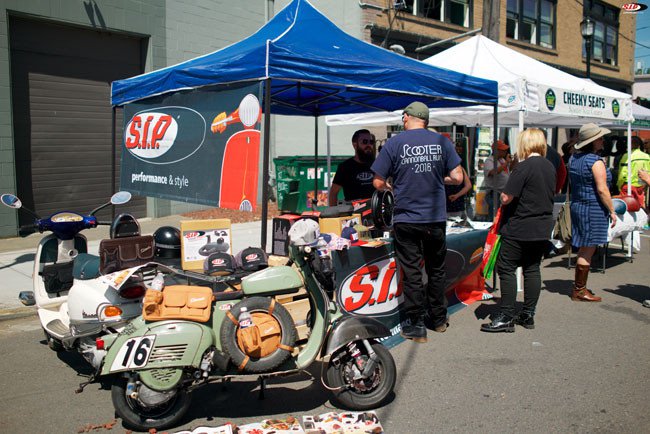 The evening banquet was held in proper style at the "Seattle Huskys" college football stadium. With fresh Alaska salmon and copious amounts of Rainers beer we partied and sang the night away. During the evening, the position of President of the VCOA was passed to our good friend Josh Rogers from California who we got to know at Amerivespa 2009. Congratulations! Thanks to lots of sponsors and the prizes they provided, a great prize draw was held on Sunday morning which participants could stock up on lots of tickets for in the days leading up to this. Besides lots of smaller prizes, tyres and merchandise, you could win a new Buddy scooter from the Genuine company and the icing on the cake – an old but restored Vespa GL 150.
After the prize draw, everyone then proceeded to the auction house straight away. A huge collection of old Vespa posters, accessories and approx. 150 Vespas, Lambrettas and other scooters were auctioned there. The collection was provided by Victor from Big People Scooters in Seattle, who wanted to liquidate just a small part of his huge portfolio of vehicles. Besides several old and run-down frames there were also a few real gems under the hammer here such as a beautifully restored VLA and a 1948 "fender light".
With this Amerivespa 2017 in Seattle drew to a close with lots of happy faces and heaps of restoration work. All of us from SIP gained a wonderful insight into the American scooter scene and would like to thank everyone involved, the organisers and the local Vespa clubs for the invitation and above all their hospitality. USA – USA - USA!
"The Germans"….. Moritz Kohrs & Sebastian Bauch.